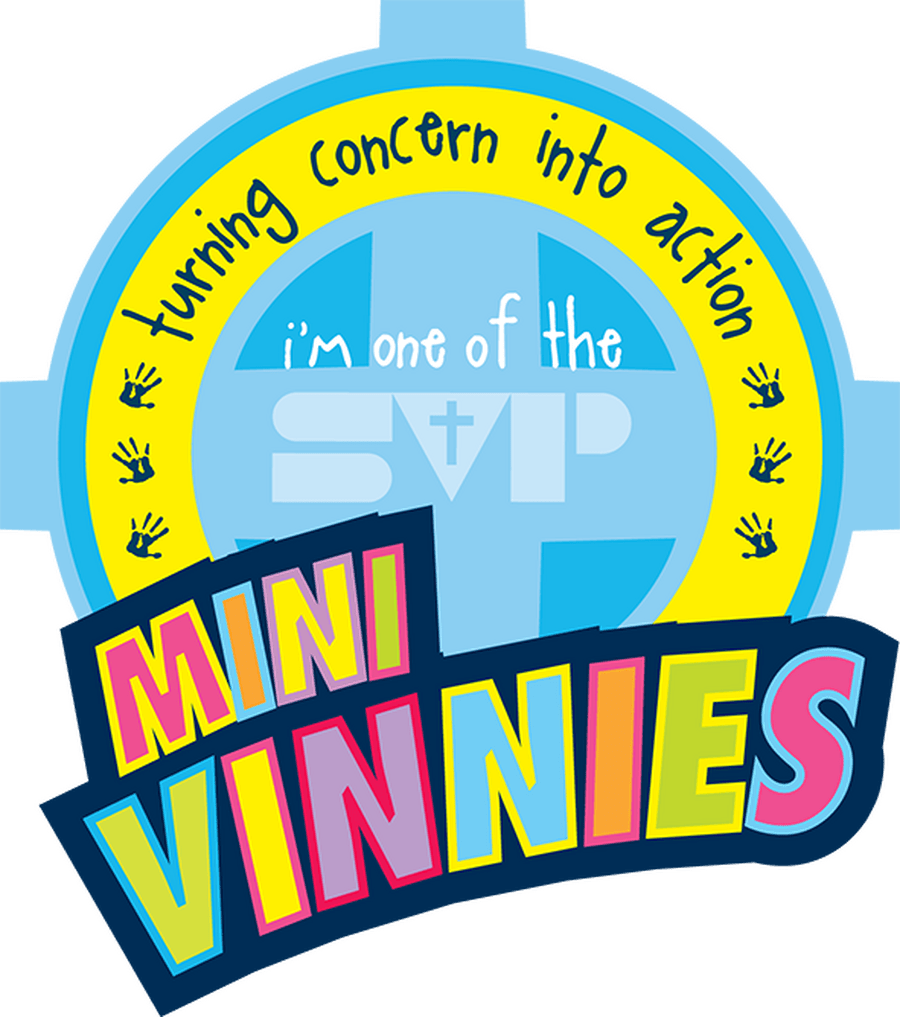 Mini Vinnies
We are the Mini Vinnies, we meet to pray, discuss and support however we can to help make a difference in our school family, our local community family and our nation wide family. Our meetings begin with a prayer, then we discuss our current projects, make plans and then but these plans into actions. We love being part of a team, spreading kindness and making a difference to those around us.

Receiving Our Badges and Certificates
We were so happy to be elected as a Mini Vinnies for this year and we were proud to receive our badges and certificates in celebration assembly in front of our school family.
Current Projects
The link below is to our community page where you can see photos from the projects we have been part of this year:
Valentine's Sweet Sale
Big Lent Walk
World Book Day Reading Challenge
Ground's Day Sunflower Sale And Growing Competition
Math's Day Fun Challenge Stall
Sport's Day Supporting Our Athletes Refreshment Stand
Our Mini Vinnies Board
We keep everyone updated in school with our Mini Vinnies Board in our central area of school.