Prayer & Liturgy
"I call on you, my God, for you will answer me; turn your ear to me and hear my Prayer"
Psalm 17:6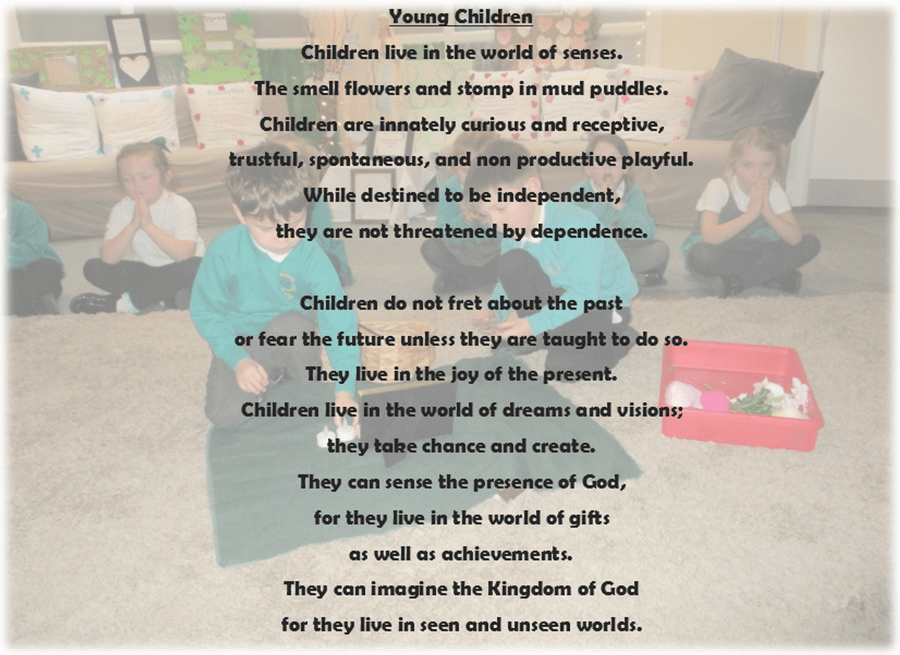 At St Patrick's Catholic Primary School, Christ is at the heart of our school life and central to all that we do; Prayer and Liturgy is fundamental to the development of our spiritual experiences within our school. Through this, we celebrate God's presence in our lives and acknowledge that He speaks to us in the person of Jesus Christ and that we can respond to his call with our own actions, thoughts and prayers.
The Prayer Room at St Patrick's Catholic Primary School is situated, literally, at the centre of our school; placing Christ at the heart of our school community.
This space supports children to develop their own sense of spiritual identity, personal reflection and allows them the opportunity to explore prayer in an open, inclusive and safe environment.
Our School Prayers
Our Prayer Room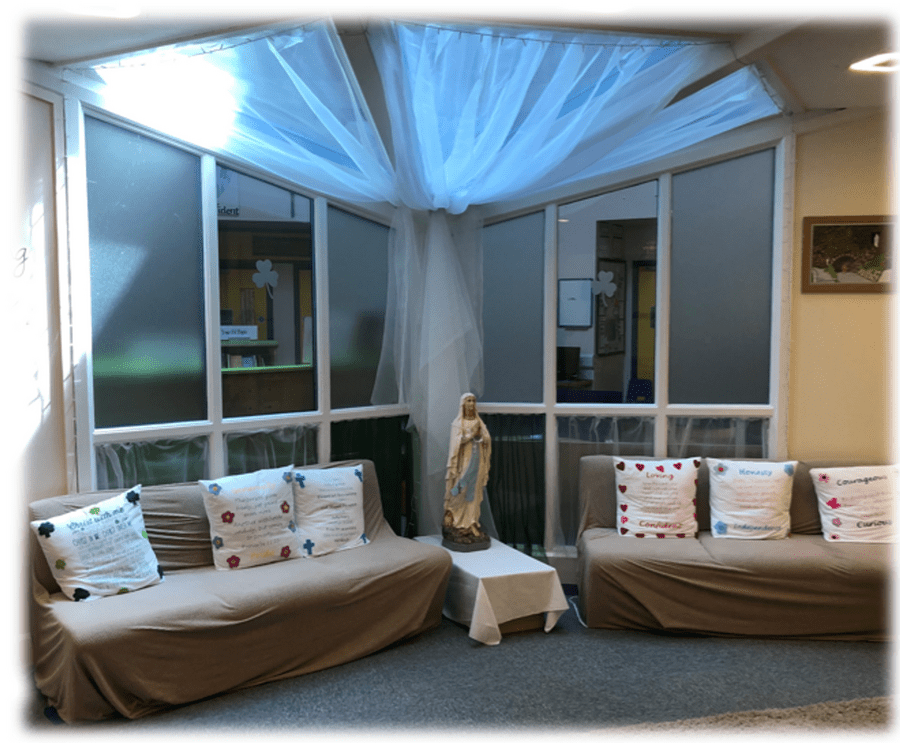 What does Prayer & Liturgy look like at St. Patrick's?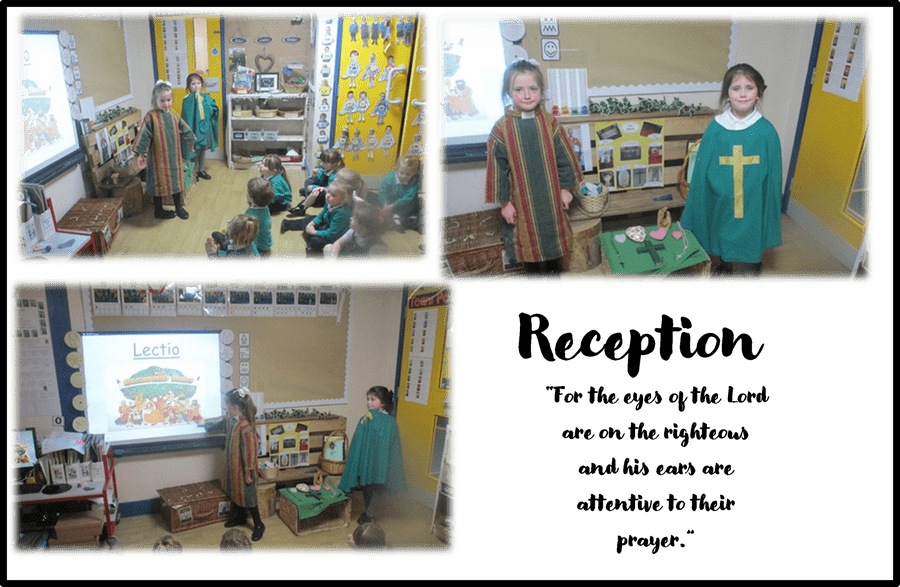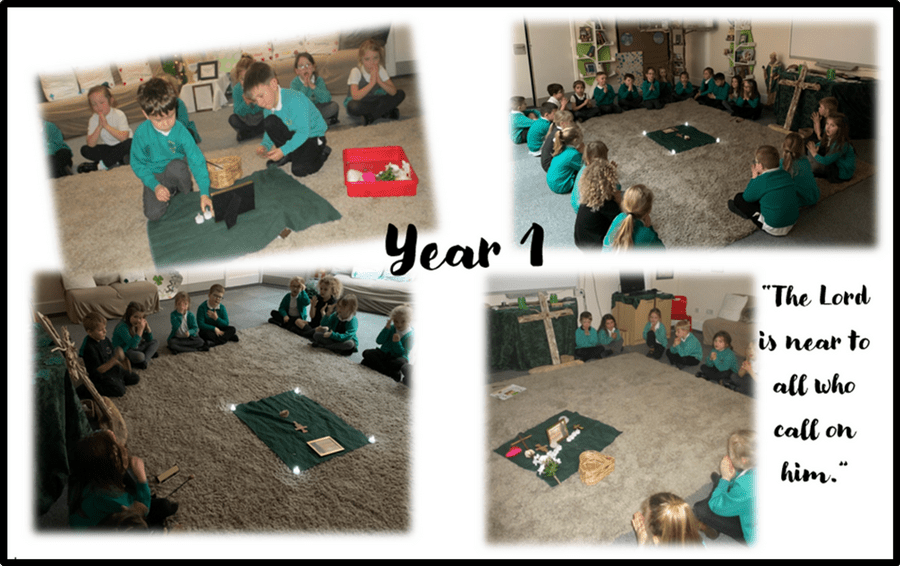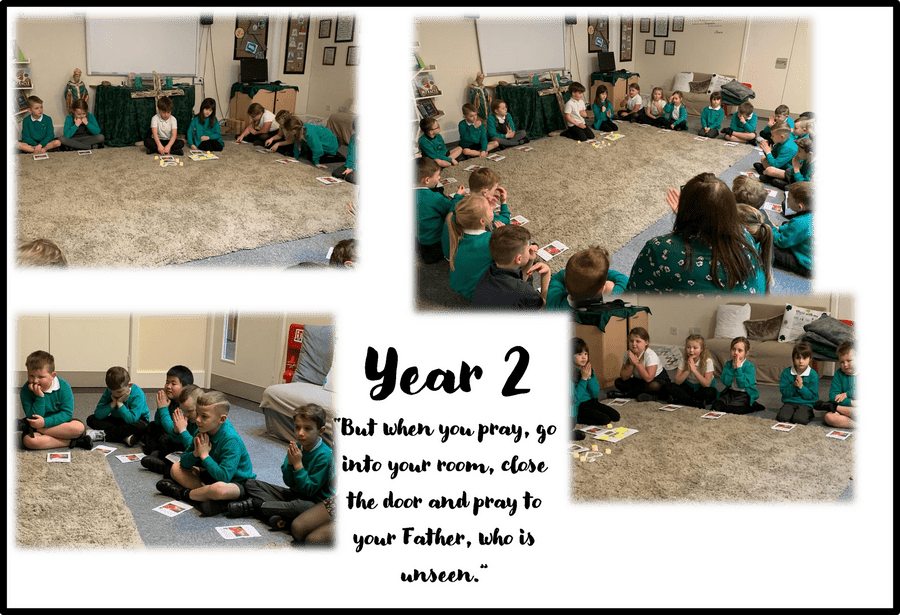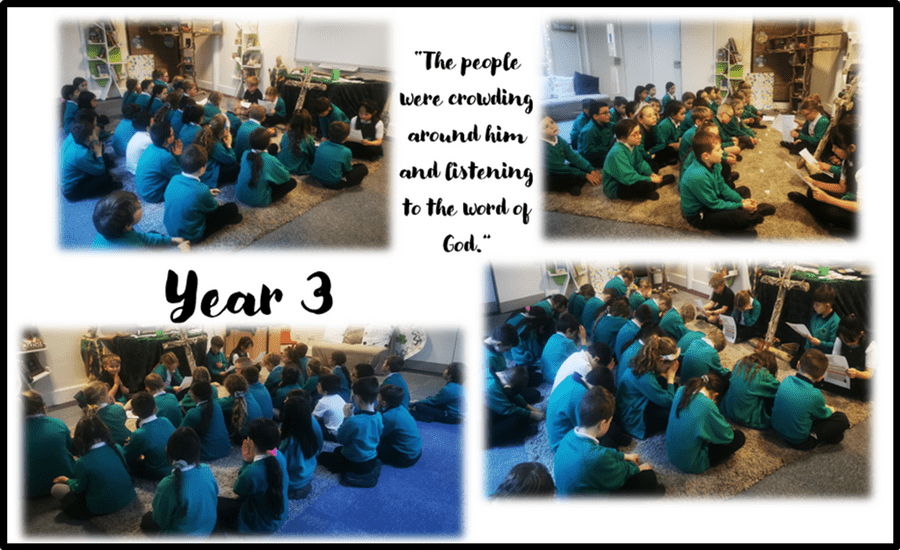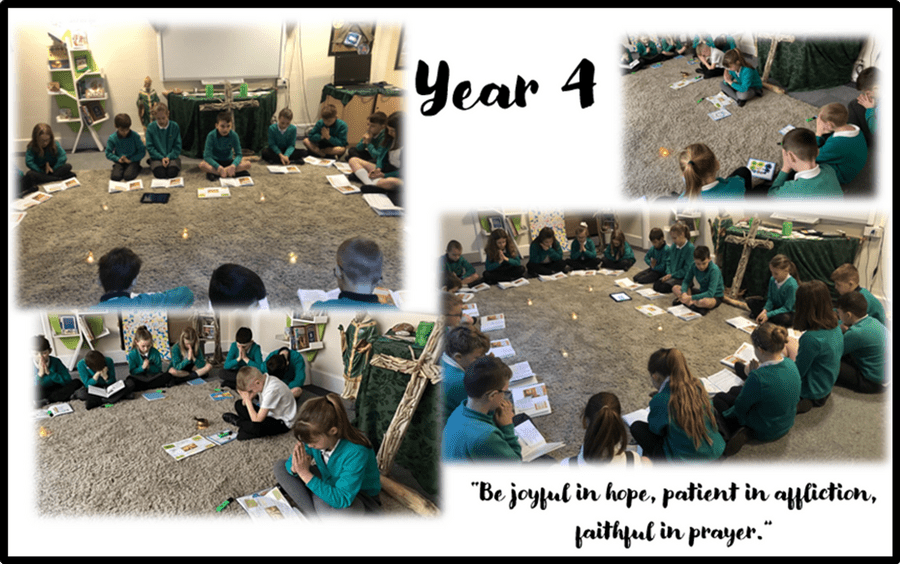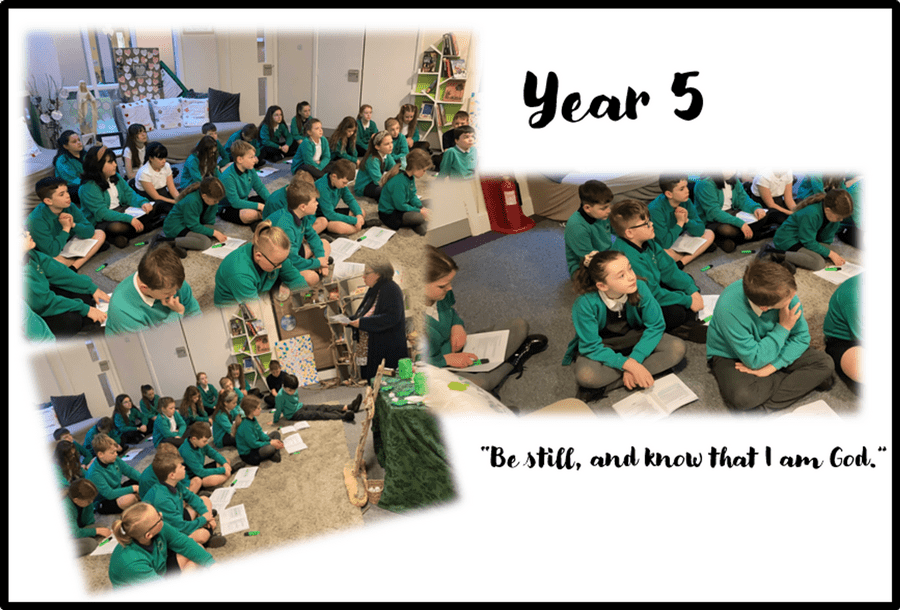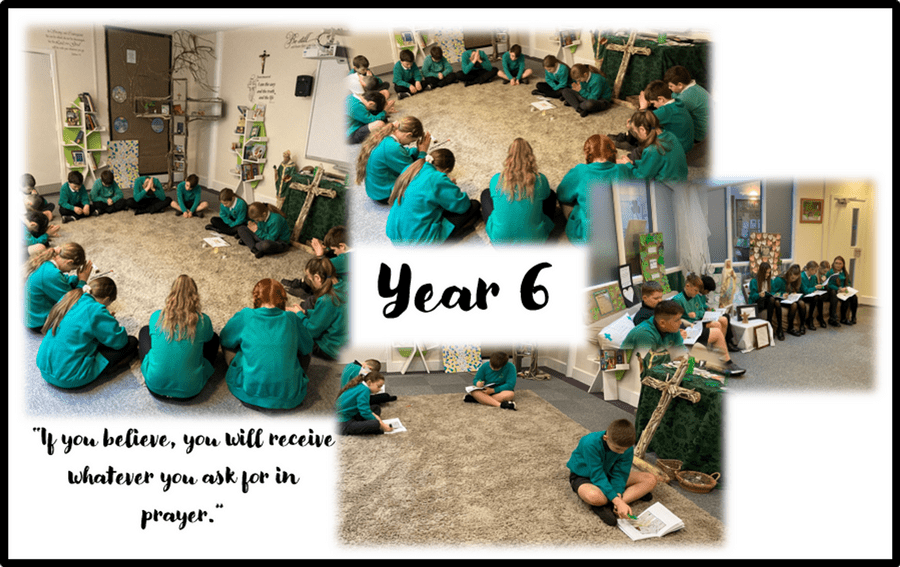 The Lectio Divina meditative method of prayer is used across school so that children are provided the gift of truly experiencing prayer. The children know that God is talking to them through the scripture and they are given the time and silence to listen to His word. The children listen, meditate, pray and contemplate. This provides the children with a unique spiritual experience, whereby children hear the Sunday gospel. Children take an active role in the Lectio, planning and leading it every week. All children have a prayer journal that they use to jot down their thoughts, feelings and reflections.
What does Prayer & Liturgy mean to our children?