Reception - New Starters
September 2023
Meet Your New Teacher
Miss Cooper - Reception Teacher
Hello everyone I'm Miss Cooper and I'm going to be your new teacher in September. I have taught in both Early Years and Year One. My favourite things to do in school are Phonics, P.E and story writing. In my spare time I like to go to pilates and go for walks in the Lake District. I can't wait to meet you all and welcome you to St Patrick's.
If you have any questions, please email me on the following email address: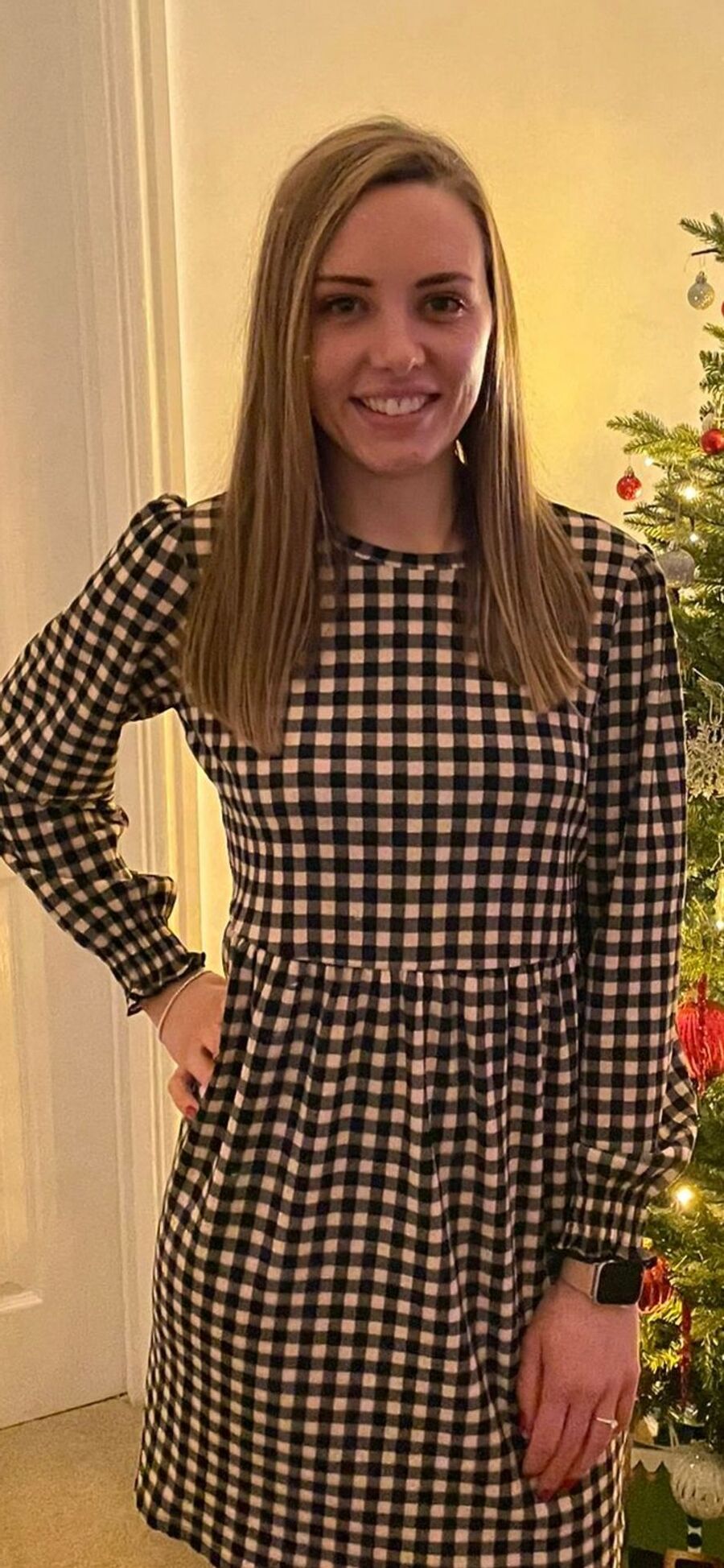 Mrs Patrick - Early Years and Key Stage 1 Leader
Hello everyone my name is Mrs Patrick. I am the Early Years and Key Stage 1 leader. I have been teaching in Early Years for a long time now but this year I will be teaching in Year 1. I am also the early reading leader in school and I'm passionate about driving the teaching of phonics and instilling a love of reading in children from an early age. When I'm not at school I spend most of my time with my little girl Matilda, our dogs and my family.
Monday 26th June
Reminder that our PARENTS ONLY meeting will be held in the school hall tomorrow (Tuesday 27th June) at 5:30pm.
Looking forward to meeting you all.
Thursday 22nd June
** CHANGE OF DATE**
Please be aware that the 'MOVE UP MORNING' has changed date. Move up morning will now take place on Tuesday 4th July. Please see the letter below for more information.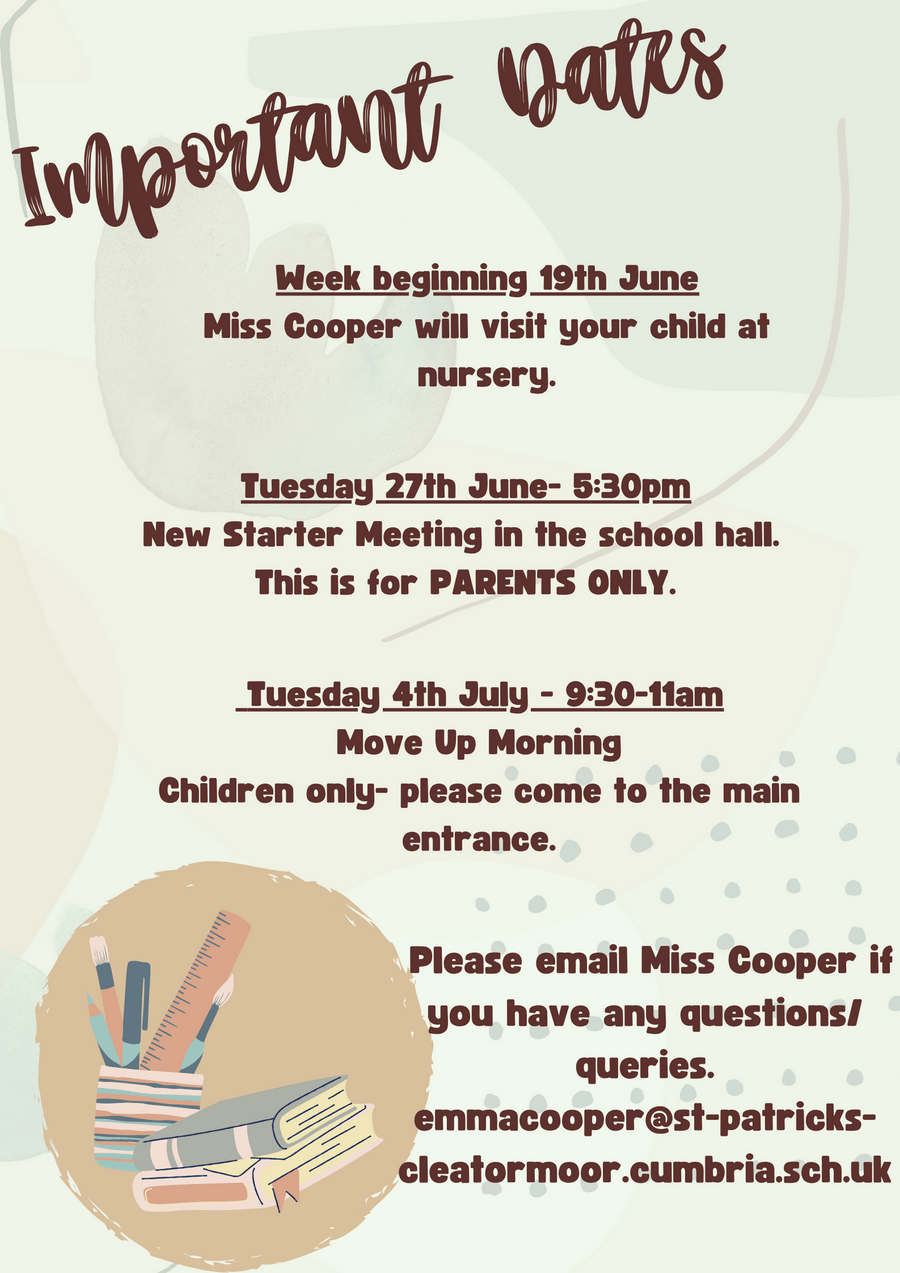 Monday 19th June
Hi everyone, this week I will be visiting you all at nursery - I can't wait to meet you all and find out what you like doing at nursery.
Miss Cooper xx
Thursday 25th May 2023
We would like to welcome you all to our school community, we are delighted you have chosen St Patrick's Catholic Primary and we are so excited to meet you all and get started.
You should receive a welcome letter in the next week (attached below), informing you of our
PARENTS ONLY welcome meeting on Tuesday 27th June at 5.30pm in our school hall. If you don't receive this letter please contact me via this email emmacooper@st-patricks-cleatormoor.cumbria.sch.uk
Alternatively, please find the letter below.
There is also an invite to our 'Move Up Morning' on Wednesday 5th July. You will need to drop off and collect your child from your chosen session, we will give more information about the 'Move Up' session at our welcome meeting.
We will be visiting nurseries and child minders before children come to their 'Move Up' session, so they know a familiar face when they come into school!
You will receive more information in the coming weeks and we are committed to making your child's transition to our school a happy and safe one.
This page will be updated with all the information you need, so please check it regularly.
Thank you.
Miss Cooper