"Some of the best inventive moments are born out of wrong thinking" - James Dyson
Our design and technology curriculum is designed to prepare children for the developing world. The subject encourages children to become creative problem-solvers, both as individuals and as part of a team. Through the study of design and technology children combine practical skills with an understanding of aesthetic, social and environmental issues, in order to design and make a product. Evaluation is an integral part of the design process and allows children to adapt and improve their product as this is a key skill which they need throughout their life. Design and Technology helps all children to become discriminating and informed consumers and potential innovators.
Our Curriculum Structure
The structure of our Design and Technology curriculum is based on four key concepts which underpin all of our learning: research, design, make & create and evaluate - with a focus on these skills flowing through each concept. These concepts are connected and aim to empower all of our children to think creatively critically; to provide experiences of the varied disciplines of design and creativity and develop our children's understanding of the contribution that DT makes to our rich culture and society.
Subject Content
Our DT curriculum has been planned to ensure the National Curriculum is covered. It has been personalised to meet the needs of our children and to reflect our school and community.
Progression across the whole school
Our curriculum is designed to ensure skills learnt in previous years are revisited and further developed through challenging projects.
DT Symbols
To support our children's understanding of key concepts, we have designed some symbols that are used in conjunction with the DT curriculum. Through linking a symbol to the concept, our children are able to swiftly grasp what it means; because the same symbols are used throughout school, this enables them to develop a deeper understanding of them.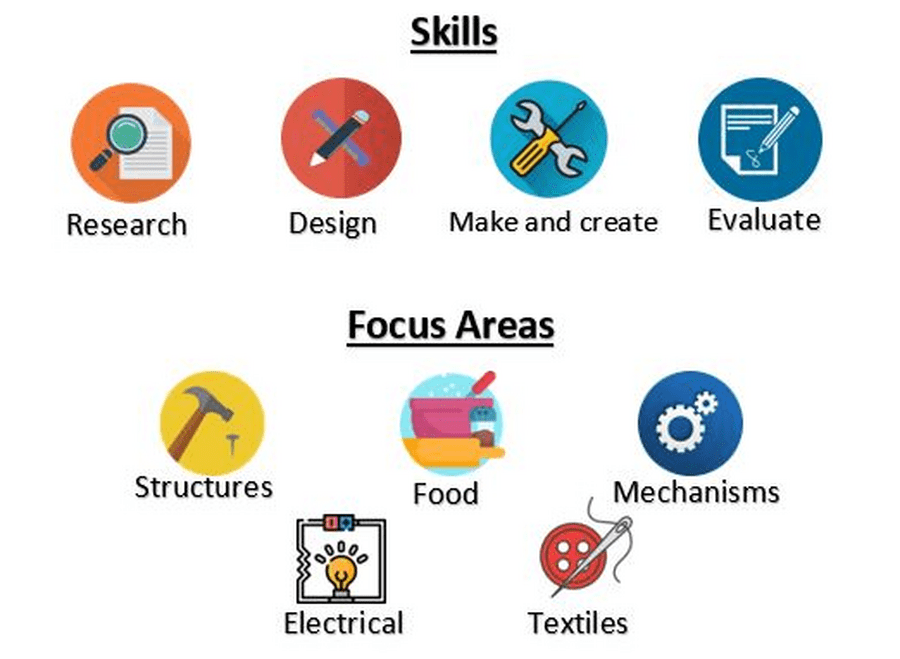 Medium Term Planning
Below you can find an example of our soon-to-be MTPs, as they are currently being re-developed and will be added below soon.
Learning in action
Coming soon...