Reception- New Starters September 2021
Meet Your New Teacher
Mrs Patrick - Early Years Leader and Reception Teacher
Hello everyone my name is Mrs Patrick I have been teaching in Early Years for a long time now and my favourite things to do at school are getting creative in the workshop and getting muddy in the mud kitchen making potions! When I'm not at school I spend most of my time with my little girl Matilda and my family, baking lots of vegan cakes and being active!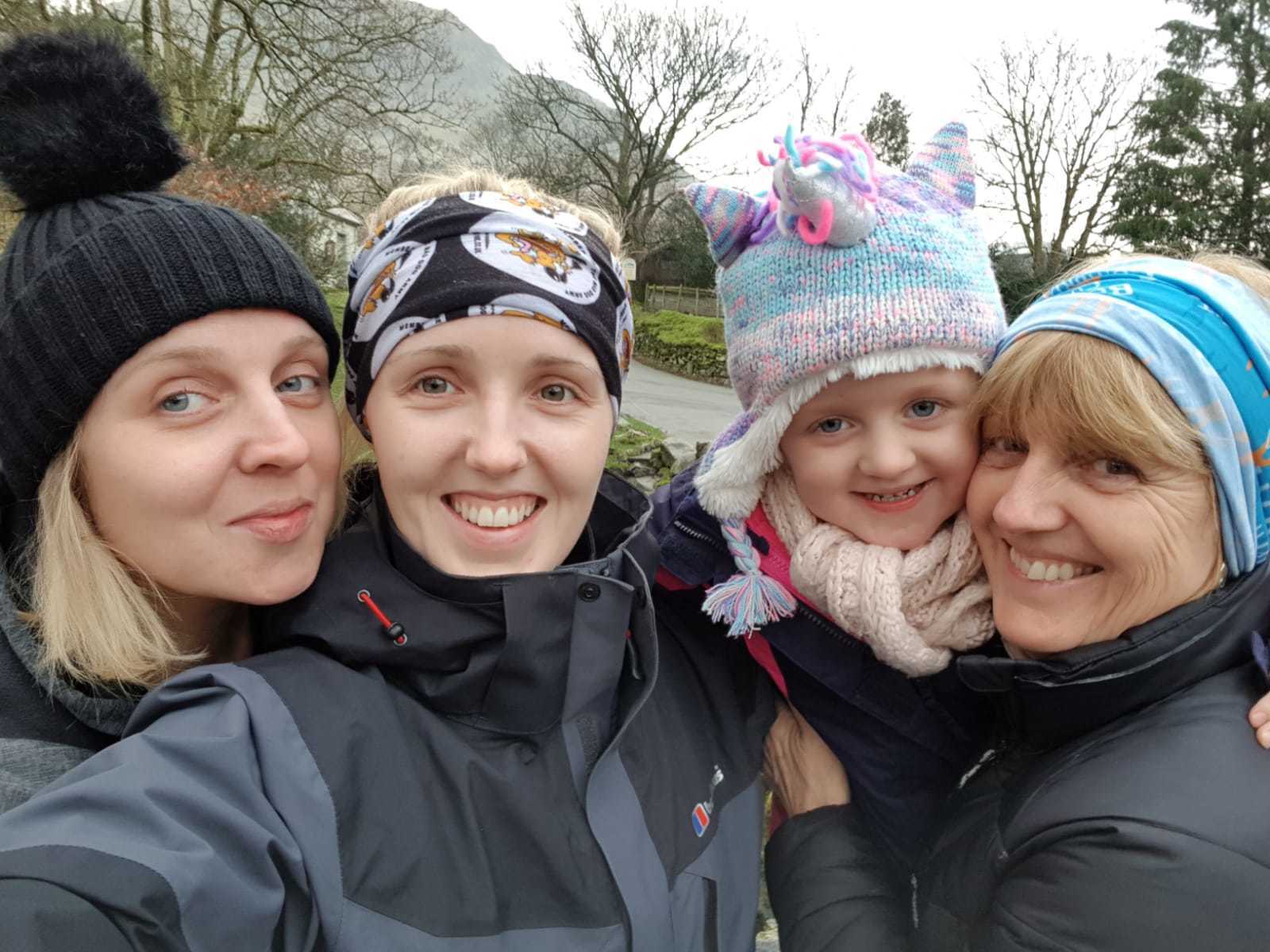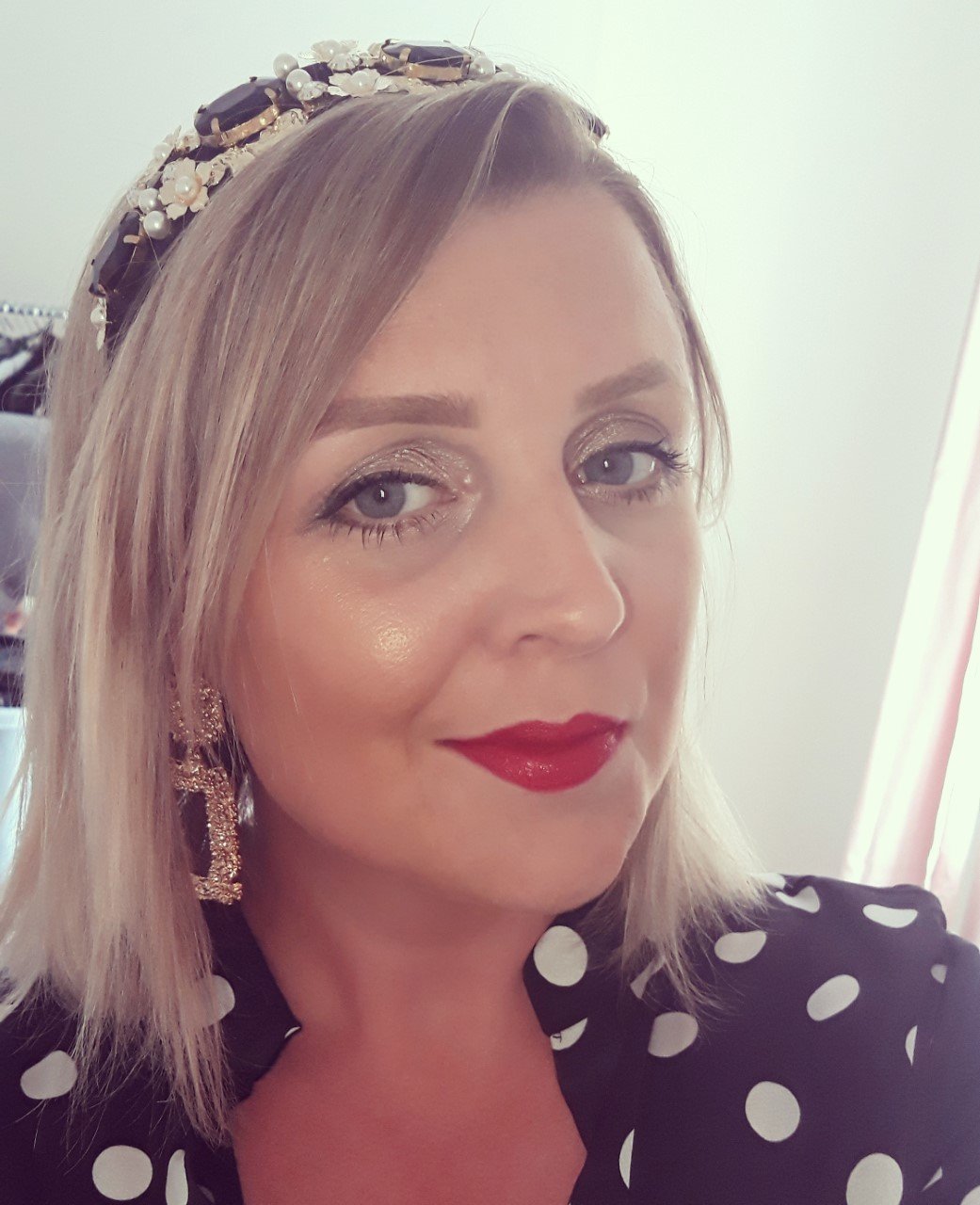 Monday 23rd August
Hello Everyone
I've been busy at school again today getting our classroom ready for next week! I have posted a video of the classroom to Facebook as it's to large to upload onto here, so please take a look! Here's a reminder of the starting dates and times for next week! I am SUPERRRRRRR excited to see you all. If there are any last minute questions or worries (nothing is to small or silly to ask!) please send me an email to newstarters@st-patricks-cleatormoor.cumbria.sch.uk.
Thanks,
Love Mrs Patrick xxx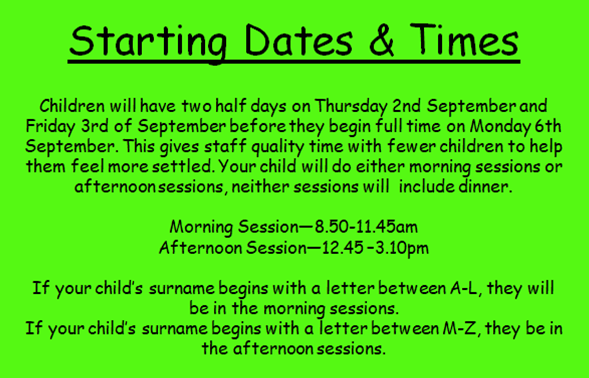 Wednesday 18th August
Hello Everyone
I hope you are all enjoying your summer holidays! By now you should have received your 'Summer Packs' that I've made you, to keep you busy before you start school in a few weeks! Mrs Hartley and Mrs Huddart have kindly delivered them for me, so a big thank you to them. I have also attached the packs below in case you need another copy and added different I-spy pictures and some rhyming pictures (you need to say the things that rhyme in each of the pictures e.g A cat in a hat.) for you to have a go at.
I have recorded myself reading your new story book 'The Colour Monster goes to School' if you liked to listen to it click on the link! https://youtu.be/thrwxgazy1I
I will put some reminders on this page next week ready for you beginning school the following week, that way everything will be fresh in your mind!
Can't wait to see you all!
Thank you, lots of love Mrs Patrick xxx
Monday 7th June 2021
I would like to welcome you all to our school community, I am delighted you have chosen St Patrick's Catholic Primary and I'm so excited to meet you all and get started.
You should receive a welcome letter in the next week (attached below). If you don't receive this letter please contact me via this email newstarters@st-patricks-cleatormoor.cumbria.sch.uk
You will receive more information in the coming weeks and we are committed to making your child's transition to our school a happy and safe one.
This page will be updated with all the information you need. Please stay safe and we look forward to meeting you at out 'New Starter Evening' and 'Move Up Morning'.
Thank you.
Mrs Patrick (Early Years Leader) xxx
Thursday 10th June 2021
Hellooooo Everyone
I have sent out welcome letters and invites to you all in the post this week, I have attached the letter and invite below also. We are very excited to meet you in the coming weeks. I will be visiting nurseries and child minders before children come to their 'Move Up' morning so that we have met and the children know a familiar face. As always please send me an email to newstarters@st-patricks-cleatormoor.cumbria.sch.uk if you have any questions.
Thank you
Mrs Patrick xxx