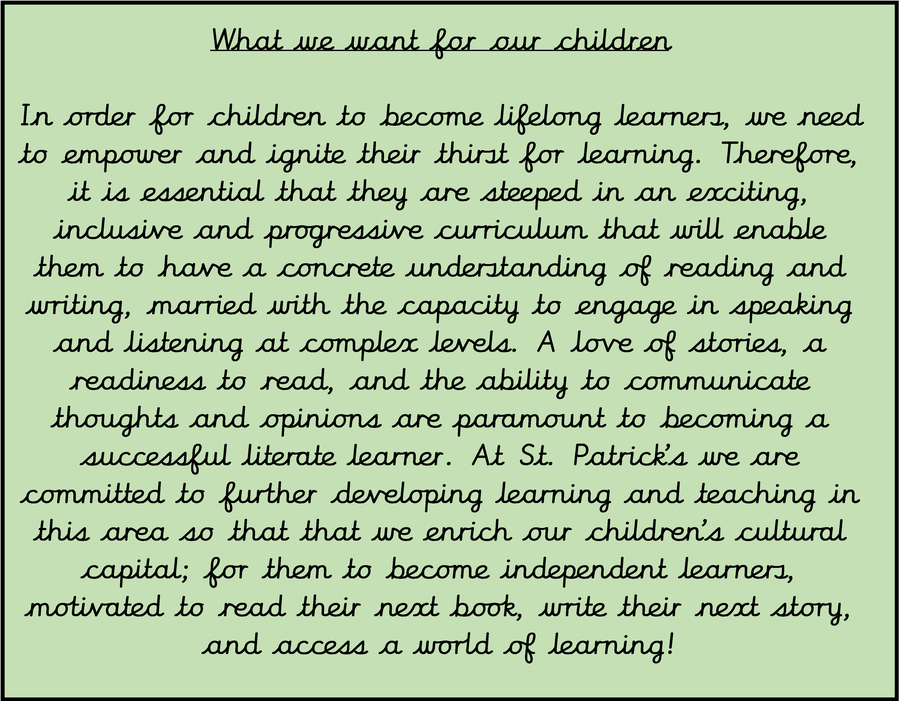 WRITING
At St Patrick's, we write for various audiences and purposes.
We use a range of books, including those from other cultures, to support our writing and the formation of ideas.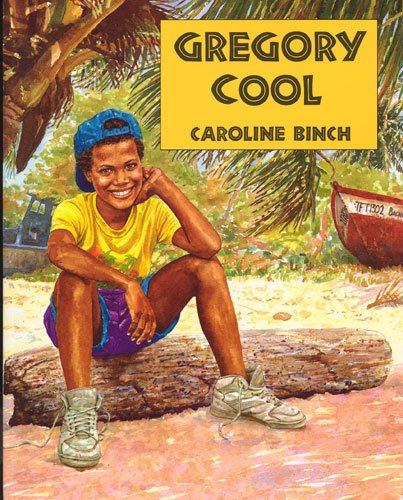 Some year groups have pen pals in different parts of the country and we enjoy writing to them reguarly as part of our global learning.
Spelling
At St Patrick's we use daily spelling strategies to improve and develop our spelling.
Children focus on one spelling pattern or sound for the week and complete various activities to embed their understanding of this. In order to learn words which children find difficult, there are a number of stategies children can try. Click on the link below to see some of these.
Ways to Learn Challenging Spellings
When practising spellings for homework try using some of these strategies and/or:
Try writing the words in a pattern or shape
Make your own flashcards with pictures to match and play snap or to test yourself with
Do look, cover, write, check
Get an adult to test you on them in the car on the way to swimming or football practise
Click on the links below to see the word lists for each year group.
Year 1: First 100 High Frequency Words
Year 2: Next 200 High Frequency Words
Year 3 and 4 Word List
Year 5 and 6 Word List
Click here for more details on the spelling requirements of the National Curriculum.
Year Group Expectations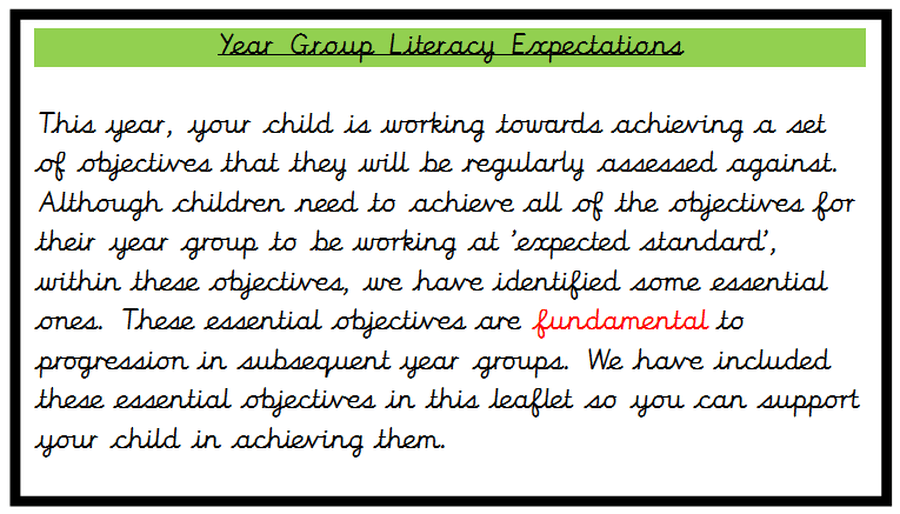 Our Writing