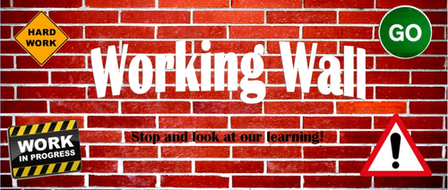 This page is to show what the Y5's have been learning about and doing.
Kate has written a Lockdown poem -beautifully decorated.

Chloe has written a Life after Lockdown poem as part of out inter-schools RE competition.

Ella's entry into the RE Life After Lockdown poem, this is page 1.

Page 2 of Ella's poem.

Thomas has written his poem for our RE competition.

Olly F Life after Lockdown entry into the RE competition.

We have been finding out about the famous Scientists who investigated gravity.

Here's Ella's summary about Albert Einstein.

Kate's review of famous scientists, this is page 1. She chose Isaac Newton - a lesson he learnt is to not sit under an apple tree, particularly at Harvest time.

Page 2 of Kate's summary about Isaac Newton.

Olly F has been working hard to complete his geography this week.

Choosing a place to settle requires many factors to think about, such as water supply, land opportunities, and transport access. Kate explains why she chose the area she did for her Greek settlement.

Olly F is really proud of his maths work as he's been doing really well.

Ella has explained her choice of site on this Greek island

to build her settlement.

Ella has created this poster to persuade other Greeks to come

and live in her settlement called Hope village.

Dexter has worked hard on his ma

Tayler has created a symmetrical butterfly on the computer.

As you can see, Olly is really happy with his tessellated pattern.

Ella created this tessellated pattern.

This is Kate's tesselation.

Dexter's symmetrical butterfly picture.

This is Chloe's rotational symmetrical pattern.

I love the contrasting colours you've chosen.

Thomas created this tesselation pattern

Ella has written her own Greek myth.

This is page 1, page 2 is the next image.

This is page 2 of Ella's Greek myth.

This is Olly's Greek myth.

Thursday 11 th June
Literacy: To write a Greek Myth
Badeas And Tadeas
The tranquil village with the illuminating orange sun descending down
over the horizon. Small houses and people roaming around the village
saying their greetings to other fellow villagers. The nicest person in the
village is called Tadeas because he heals the sick with his enchanted
healing swords. Unfortunately, his evil brother, Badeas is really mean and
he blocks the healing sword from healing people with his mighty shield.
Because of their differences they fell out and they haven't spoken to each
other for years because a farmer had injured cattle, so Tadeas went to
help him but Badeas was there as well. Just as the cattle were about to be
healed, Badeas put the shield in front of his face to stop the animal from
being healed. This made them fall out for real and they became mortal
enemies. Tadeas got really angry at his actions so he went and challenged
him to a battle. "Whoever wins has to join the side of the victor," said
Tadeas. "I accept your challenge," said Badeas threateningly.
After training for a few days the word spread around the village that they
were both ready to fight at the town square. It was 3 pm, everyone was
gathered to watch the fight and see who wins. It was a fight without
weapons, the strongest man would win. 30 to 40 minutes into the fight
Tadeas began to get weaker and weaker. Villagers grew sad because now
there would be more harm in this village.
Suddenly..!
Zeus gave Tadeas super strength so he gave one fierce punch in Badeas'
face and knocked him out. Badeas retreated home, with his head in his
hands, and thought about all the bad he has done, and then he remembered
the deal they made. He went back to the town hall and apologised to
everyone. Now he has to help Tadeas heal all the sick people he prevented
him from healing in the past.
Later that evening, they all gathered around, cheered and clapped, had lots
of delicious food and extravagant wine.

By Thomas

We looked at Pandora's box myth and asked the children what they'd put in the box.

This is Kate's response, all good things.

These are the things Thomas would put into Pandora's box.

Ella has considered the 10 commandments and how Christians can keep them.

Page 1

Kate has thought about the 10 commandments and how and why Christians should follow them.

Page 2

Kate's 2nd page about following the 10 commandments.

Guess who's turned his photo into an Andy Warhol inspired masterpiece!

Another inspirational piece of art, can you guess who this is?

Ella has had a go at Andy Warhol art.

Can you guess who has drawn a self portrait?

Guy's Andy Warhol inspired Hot and Spicy soup can.

Chloe has learned all about Zeus.

Very well organised into sections.

Ella chose Aphrodite to research.

Dexter has also researched Zeus.

Love the pictures and use of bullet points.

Kate has also presented her knowledge of Aphrodite in her non-chronological report.

Sofia has chosen a Goddess who isn't well known - Hera.

Guy has also chosen Zeus (he's a very popular God).

Here's Ella testing out her parachute with different objects.

Ella discovered that objects with a greater mass fall faster than lighter objects, despite having the same parachute.

Thomas found that a cup took the longest to hit the ground with his parachute.

Love his explanation linking surface area to air resistance.

Chloe really loves Little Mix and was very excited to write her Non-chronological report about them.

Kate's made my day by finding out that Jack Russells is number 4 in the top 10 dog breeds. I personally think it should be number 1 though!

Freddie has taught me about Penguins - I didn't know that they live to 30 years old or why their feathers are white and black - but I do now.

Thomas has written his report about South Africa as he's going there on holiday with his family at Christmas!!

Please pack me in your suitcase as a stowaway!

Ella is a keen gymnast and she wrote her report about this subject.