Literacy
Autumn term
Instructions
The class first took a test on following instructions and soon discovered that they do not read all instructions - they answered more questions than was needed.
In lessons, we are exploring different types of instructions including, diagrammatic, recipes, game instructions.
We have been writing game instructions after the children have tested and improved card game instructions.
We have looked at an extract from Roald Dahl book Boy, that horribly describes a parents explanation of how liquorice is made to dissuade his son from eating it at the local sweet shop. The children have created a recipe from the text and then devised their own disgusting sweet recipe.
Relative clauses:
Check out this video and enjoy ;-)
WW1 poetry
The children have been exploring different poems written during WW1 to fit in with our topic.
We have studied Flanders Field, Dulce et decorum est among others. They have analysed the poems for techniques and performed poems to each other. Finally, the children have written their own WW1 themed poem and wrote these on tracing paper over a picture they have drawn. Below are a sample of some of these fantastic poem - hope you enjoy!
Class 10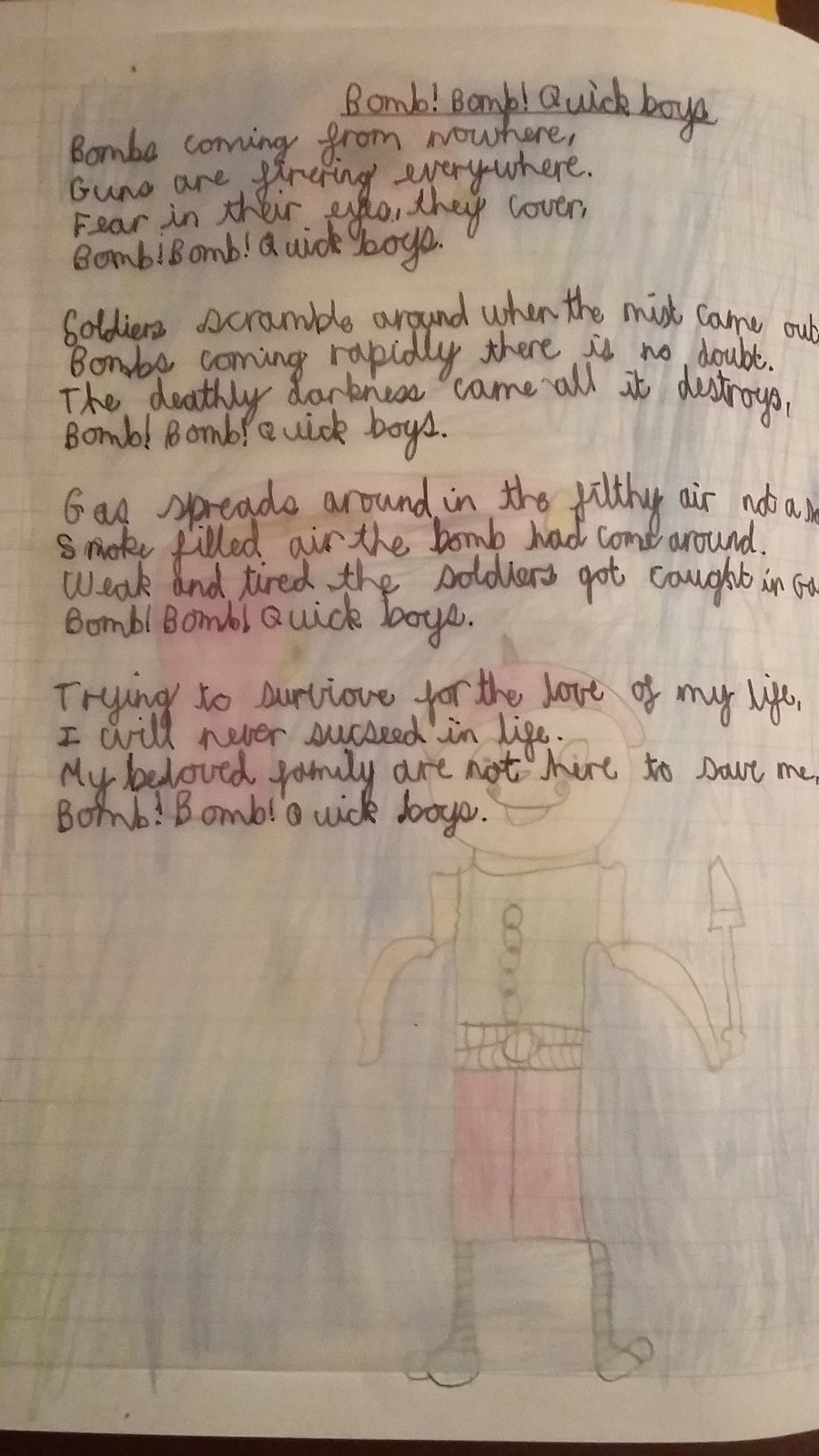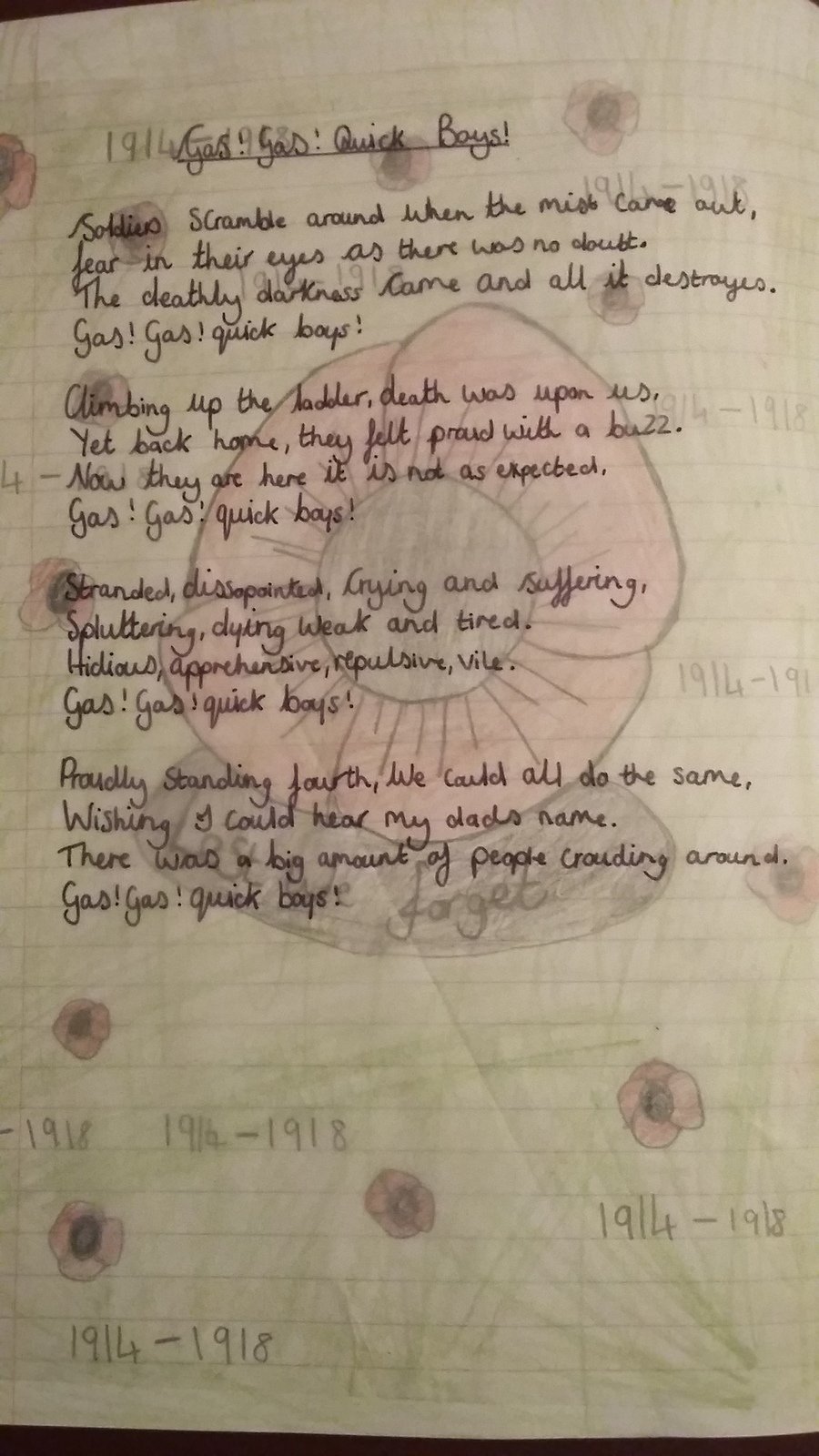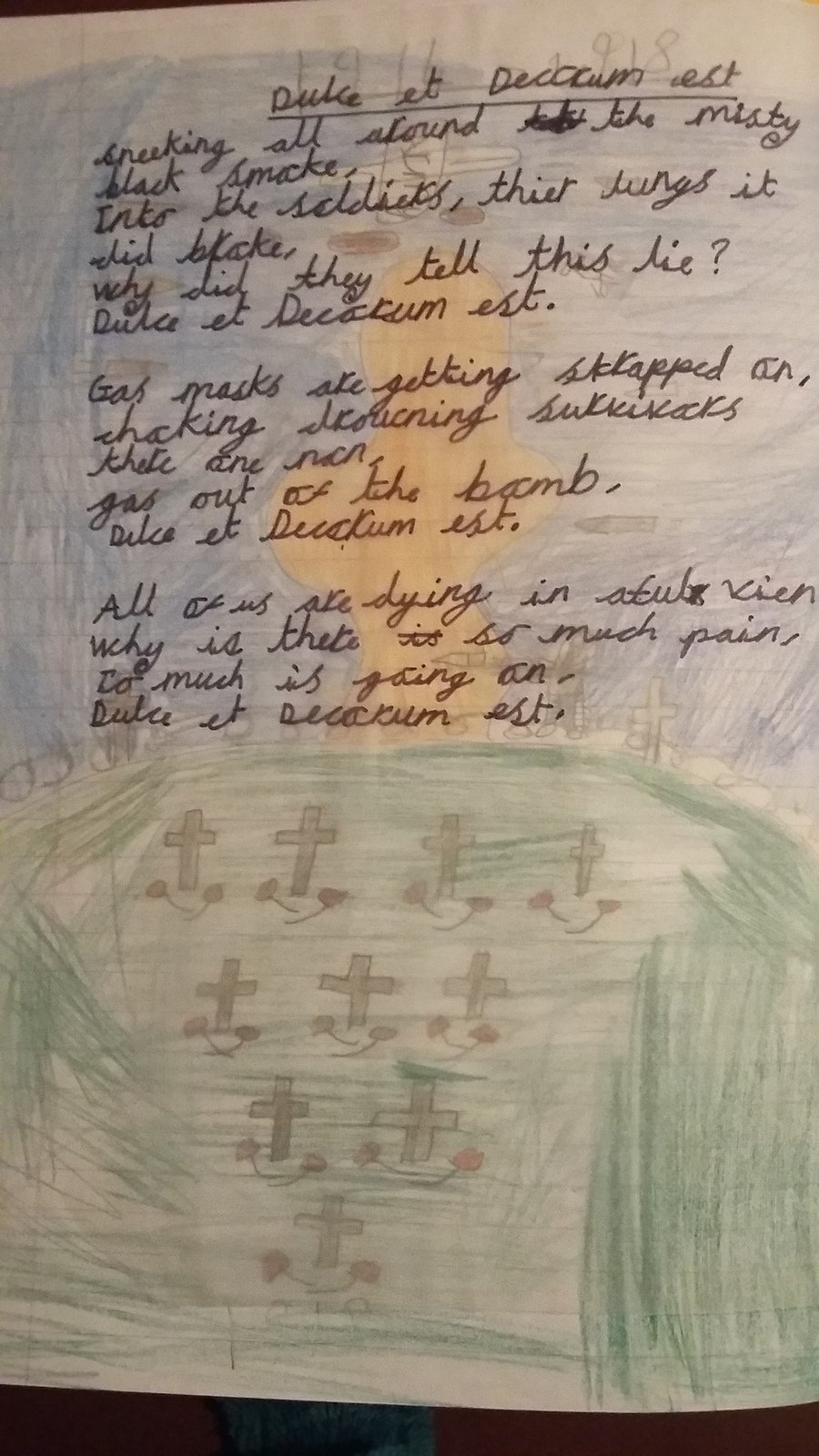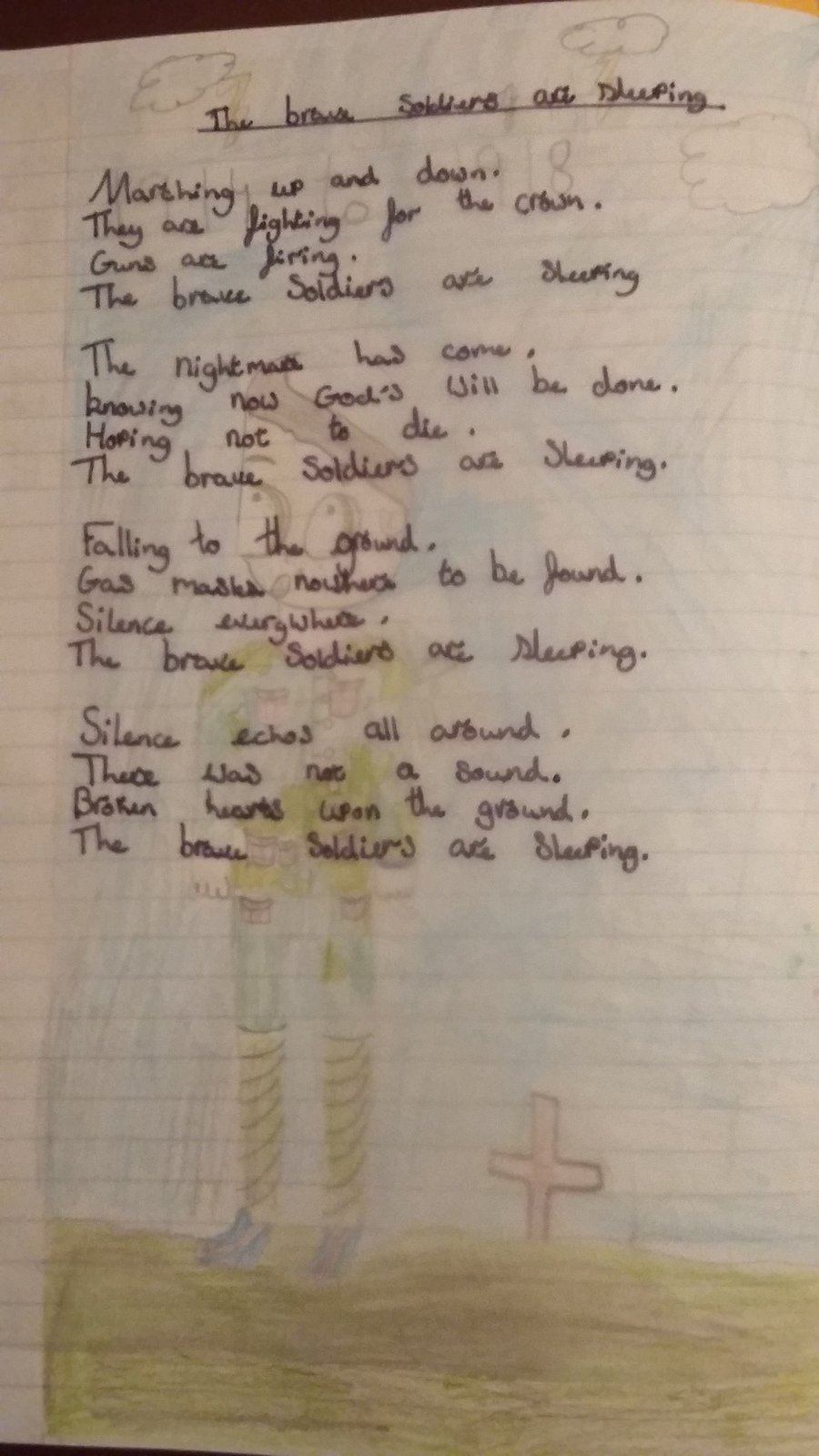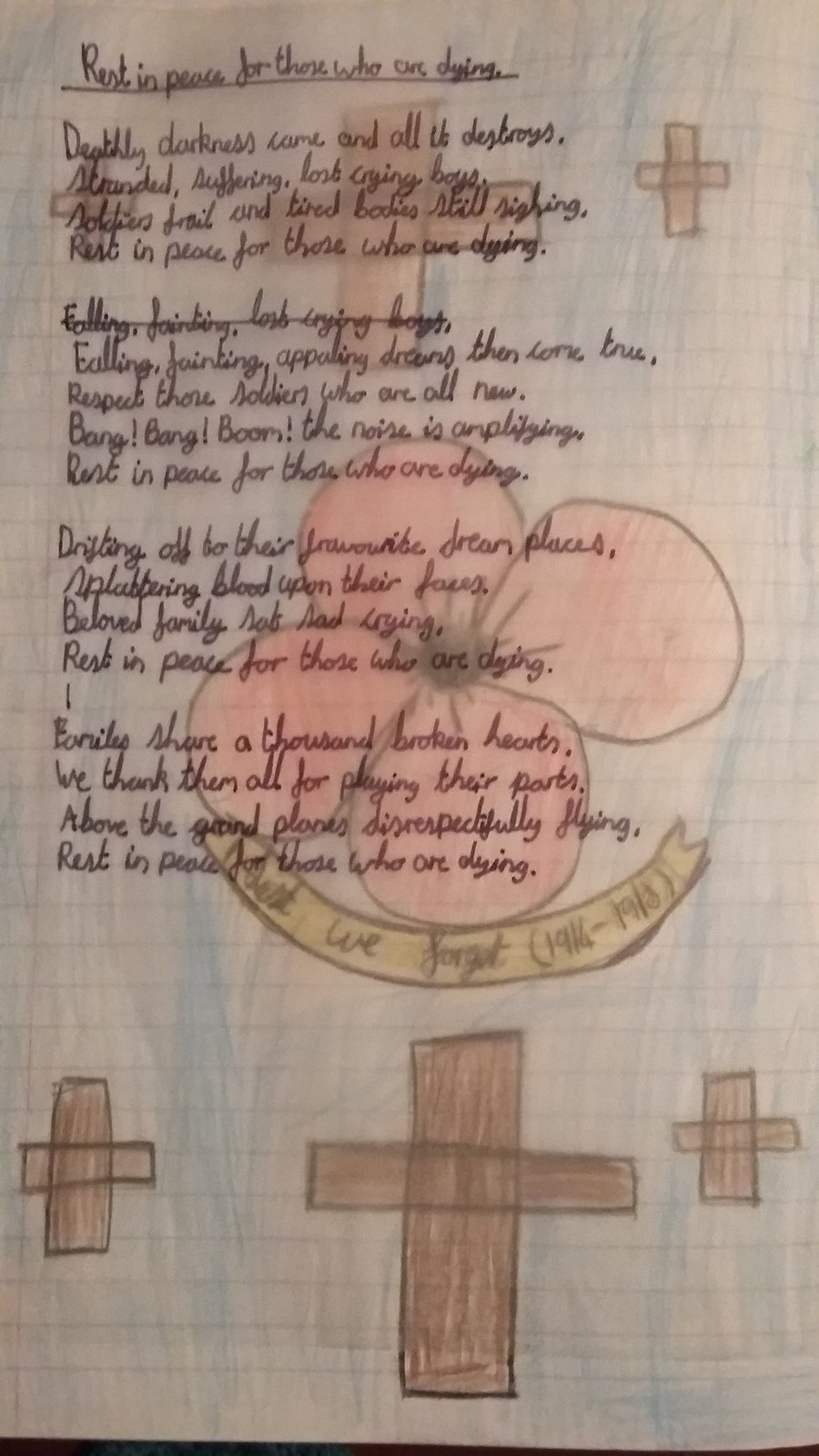 Class 11