Religious Education.
Could we please ask you to encourage the children to maintain a sense of our Catholic ethos during these uncertain times. As part of their home learning we ask that you spend some time reflecting upon the Sunday Gospel. This can be found on our website, along with a message from Fr Paul. Spend some time discussing what the gospel says to you and share your thoughts in your 'Home Learning' book.
30/3/20 - This has now been updated and includes the Gospel from this Sunday. Please share as a family and complete one of the reflections.
https://stpatrickscleator.sites.schooljotter2.com/class-pages/catholic-ethos-during-school-closure
We are hoping to be able to share some of our prayers with Fr Paul over the coming weeks, so that he can read them during the regular church services. If you would like to write a prayer for us to send then please do! These can be emailed to school : admin@st-patricks-cleatormoor.cumbria.sch.uk
Tuesday 31st March 2020
Today we are celebrating two beautiful Year 3 girls birthdays!!!
Whilst we can't be at school with them and share 'birthday tickles' we can try our best to think of them both today. Remember our blog is available for you to send a quick message to them!!! So don't forget them today and let's all have a bit of birthday fun and sing and dance!!! Click the titles below the images to be redirected!
Hope you both enjoy your birthdays. Lots of love from us all xxxx
Monday 30th March 2020
Good Morning to all of you! It is the start of what would have been our Easter holidays ,so as a school we have decided that we won't be setting you daily activities, instead we have created a whole school Easter Project. This is attached below for you to see.
During Holy Week we remember and celebrate 4 special days in the last week of Jesus' life. On each day we remember something different that happened to Jesus. Palm Sunday: 5th April, Holy Thursday: 9th April, Good Friday: 10th April, Easter Sunday:12th April.
Have you got a calendar in your house?
If you can find one, write onto it the names of the Holy Days that we will celebrate in April.

If you haven't then perhaps ask someone to show you how to set a reminder alarm in their mobile phone for the morning of each of the Holy Days

.
If you would like to share any of your work with as then ask an adult in your family to add it to their Facebook page and tag the school into it! It would be lovely to see some of your work displayed. Could any prayers that you write please be emailed to:
admin@st-patricks-cleatormoor.cumbria.sch.uk
Have a wonderful Easter and I hope you enjoy your Easter eggs! Remember though you are not allowed to them until Easter Sunday!! My Zach was a naughty boy and sneaked into one of his at the weekend!!!
Do check back to the web page though as we have some Happy Birthdays to celebrate over the holidays!!!!
Take care all of you xxxx
Friday 27th March 2020
Good morning year 3. Hope you are all enjoying the learning tasks we have set for you and are adding to our blog on Purple Mash (We are loving the comments so far). Yesterday we have been busy helping our own children with their home learning tasks as well as setting yours. But we needed a bit of down time and have fun together.
So today's challenge is the toilet roll 'keepy uppy' challenge. How many times can you keep the toilet roll in the air. Mr Jewell and my son Charlie were keen to take on the challenge (Charlie winning /I was terrible HA HA!) Can you beat him? Let me know on the blog! See the video below. Good luck and have some fun!!!!!
Thursday 26th March 2020
We hope that you are all doing well and are settling into your new routine. Things still feel very strange to us too and we miss being in school with you and are thinking about you and your families lots and lots xx
Today we are celebrating Tyler's 8th birthday!! Whilst we can't be at school or give him 'birthday tickles' we can try our best to think of him today. It will be a strange day for Tyler, we are sure none of his birthday's will ever have felt like this before. So we must try really hard to keep Tyler in our thoughts today and let him know that we are going to celebrate for him, even though we can't see him today. Perhaps some of your parents know his mam's telephone number or are friends with her on Facebook; if you are send him a message or pop one on our blog! (update! Thank you to those of you that have messaged Tyler via our blog!!) But........there are two things we can definitely do and that is..............................
Tyler's Happy Birthday Penguin
Happy Birthday dance for Tyler
.......so let's try to do these at 10am and think of Tyler! Click the titles below the images to be redirected!
We hope you have a lovely day and I'm sure your little sister will give you birthday tickles!
Don't forget our blog!!! We check it regularly and always put a reply on there. Take care and stay safe xx
So as promised here is today's 'fluent in five'! Get those white boards ready!!!!!
Wednesday 25th March 2020
Good morning, everyone! Just a little reminder that your timetable for the week is further down our home learning page in the form of a word document and everything you need to know including links to websites for that activity are included!
Okay, so as of today we will be posting a 'fluent in five' activity everyday! These are in addition to your planed maths activity. You've done these before so get your white boards at the ready.......try to work them out mentally as quickly as you can!
Don't forget 'Daily ten' you all love trying to beat the clock! However, we are all very good at 2x, 5x, 10x so you must ALL also practice 3x, 4x, 8x.
https://www.topmarks.co.uk/maths-games/daily10
Let us know how you get on via our blog.
Hope you are all settling well into your home learning routine, as well as making some valuable memories along the way xxx
Tuesday 24th March 2020.
Thank you to all of you who added to our blog yesterday! We hope that word will get around and that more of Year 3 will begin to add to it.
As well as our website daily message we are hoping that you will use PurpleMash to contribute to our class blog!!! Myself and Mrs Jewell are overcoming our IT issues to try to keep as much personal contact with you all as we can (Mrs Jewell is much better than me!). Please try to check in with us regularly to send messages of positivity, share jokes or just for a general chit chat.
https://www.purplemash.com/blog#/app/blog/5e78965ccea31116be131957/post/5e78aa31c4c90e1ca7372232/view/
Hello to all of Year 3 from Mrs Jewell, Mrs Benson-Lester and Miss Palmer.
Day 2 of 'Home Learning' and EXCITING NEWS!!!!!!! David Walliams is releasing free audio stories for the next 30 days! We know that you love his stories, so make time today to sit back with a biscuit and a drink and enjoy todays story! There is a section on the blog for you to share your thoughts about today's story too!!!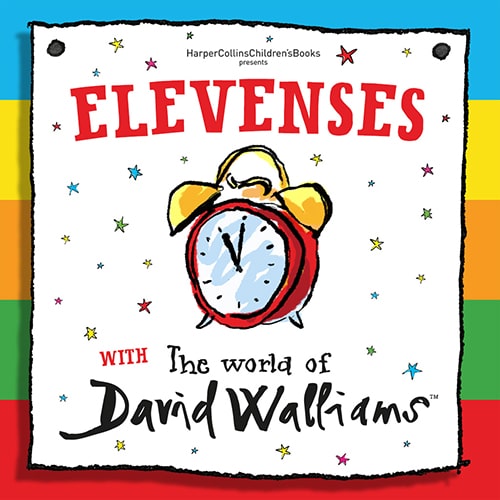 https://www.worldofdavidwalliams.com/elevenses/
We also have an extra task for you to do today....more news on this later in the day...photos coming soon....
So....today we would like you to create your own special rainbow poster (if you haven't already done this) this can be placed in your window to help spread your own personal message of hope and positivity! We would also like you to share a picture of yourself with your masterpiece!
Email them to:admin@st-patricks-cleatormoor.cumbria.sch.uk
Each day a new photo will be selected and added to our school Facebook page!
Here's ours as examples for you!
Keep smiling and learning! xx
Home Learning
Learning activities and messages will be uploaded here regularly for you to access during the closure of the school.

Timetable

Please find your timetable for week beginning 23/3/2020

Maths
Complete the daily maths activity that you have been set. This will be accessible through the website page below:
https://www.khanacademy.org/signup
Your own personal login details have been sent home.
You can also access TTRockstars! Below you will find the link to the website and if you have forgotten your password you can find it in the front of your 'home learning work book'. Your ability to rapid recall multiplication facts will be a great help to you with all areas of your maths work so try to practise daily! We will be keeping a close eye on the scores and will award some team points for all those who are trying hard to improve these!
https://play.ttrockstars.com/auth/school/student/16404
Reading
It is important that you continue to read whilst learning from home. We have asked the children to select 3 levelled reading books to bring home, they also have their guided reading chapter books. Weekly guided reading sessions will be a part of the home learning activities.
If you wish to access any further reading materials there are online books available on Oxford Owl and Purple Mash. Go to the 'useful links' page.
Spelling
We have been working really hard to improve this in Year 3. Please keep up this fantastic work. Remember to always have a go first and ask an adult to check or use a dictionary to self assess! We have set spelling tasks for you and these can be accessed via Spelling Frame.
Week 1 - 23rd March 2020 - Spelling rule 1 -Adding suffixes beginning with vowel letters to words of more than one syllable. Please practise this rule all week there are a range of activities and a spelling test to complete at the end of the week.
Spelling frame is one of the best online resources available to help you learn your spellings. There are no log in details required, simply follow the link above to the website, select Year 3 & 4 and choose the spelling rule that we have set or if you want to do extra choose an area of spelling that you would like to personally improve.
Handwriting
We have had a real push on handwriting this term and we are delighted with the progress we are seeing! KEEP THIS UP! You all have your handwriting books with you at home and the practice sheets. Try to do 15minutes EVERY DAY!
Topic
Our Topic this term has been Rainforests. We will continue this theme for the next couple of weeks before starting our new one 'The Romans'
Exercise

Exercise is so important to keeping our bodies and minds healthy. While we may not be able to go to football, swimming, dancing or rugby like we usually do, there are lots of ways we can keep fit and healthy at home and in our gardens.

Joe Wicks (The Body Coach) is doing live PE sessions every day at 9am on his YouTube Channel and there are lots of other videos on the channel to keep you active! Have a look at the link below and check it out.
The Body Coach
https://www.youtube.com/user/thebodycoach1


Yoga is also a great way of keeping our muscles and joints healthy and our minds nice and calm.
Try giving it a go!
https://www.cosmickids.com/category/watch/

Cosmic Kids Yoga