Parent notices
PE- PE will be on a Thursday morning for the Autumn first half of the term. Please ensure that your child has their PE kit and everything is clearly labelled.
In Autumn 2, PE will be on a Monday afternoon. Please ensure your child has their kit in school.
Parents evening- Your child will have brought home a letter, please select a time and hand it back in. Thank you
Maths- Your child will have brought home a maths newsletter, with they will be bringing home Autumn 1 facts that they should be able to recall instantly. Please practice these at home with your child.
Maths homework will also be changing as explained on the maths newsletter. Your child will be coming home with a sheet that has lots of different maths questions. Please encourage your child to work out as many as they can and support them with any they may happen to struggle with.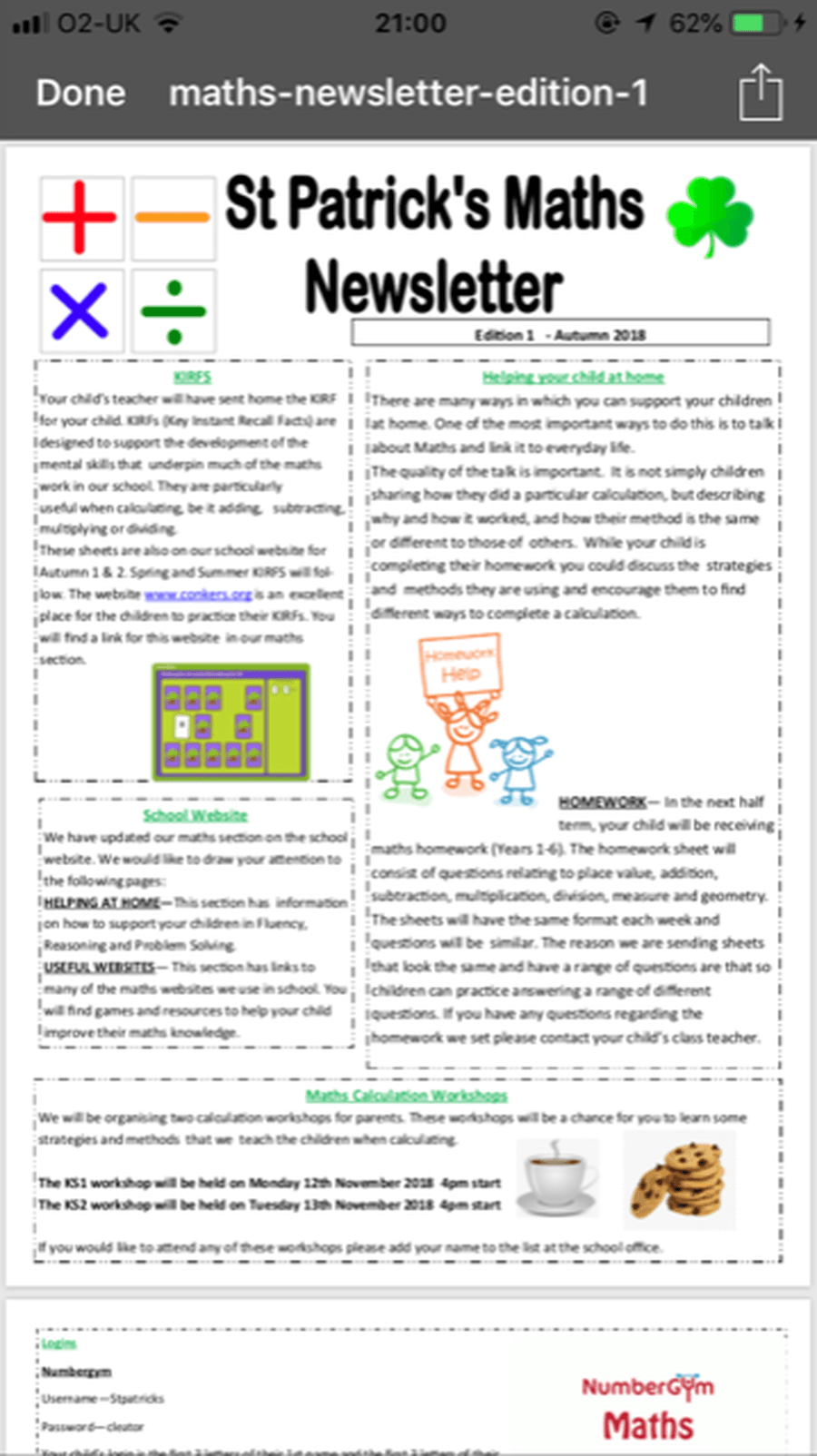 Well done to the children that were chosen to take part in multi-skills at St Benedict's school. You were all stars!