Autumn Term
Autumn Term 2018
All parents should have received a welcome letter explaining what we will be looking at in school this term.
New notice- Please see the parent notices section on the new maths homework and newsletter. Thank you
Welcome back after the holidays!!! We have lots of exciting things planned for this half term!

December and everything Christmas!
What a busy December we have had; Christmas plays, Christmas dinner, Christmas jumper day, Christmas fayre, Carol service and lots of learning in amongst it all!
Here are some photos to show you what we have been getting up to-
Times tables rock stars!
What fun we have had today learning our times tables dressed as our favourite rock stars. In Year 2, we need to know our 2,5,10 and 3 times tables. To access times-tables rockstars at home, please search for times tables rock stars on google. Click on our school by searching for St Pat's and then username and password is initials of your child followed by 2717. EG Username- EB2717 Password EB2717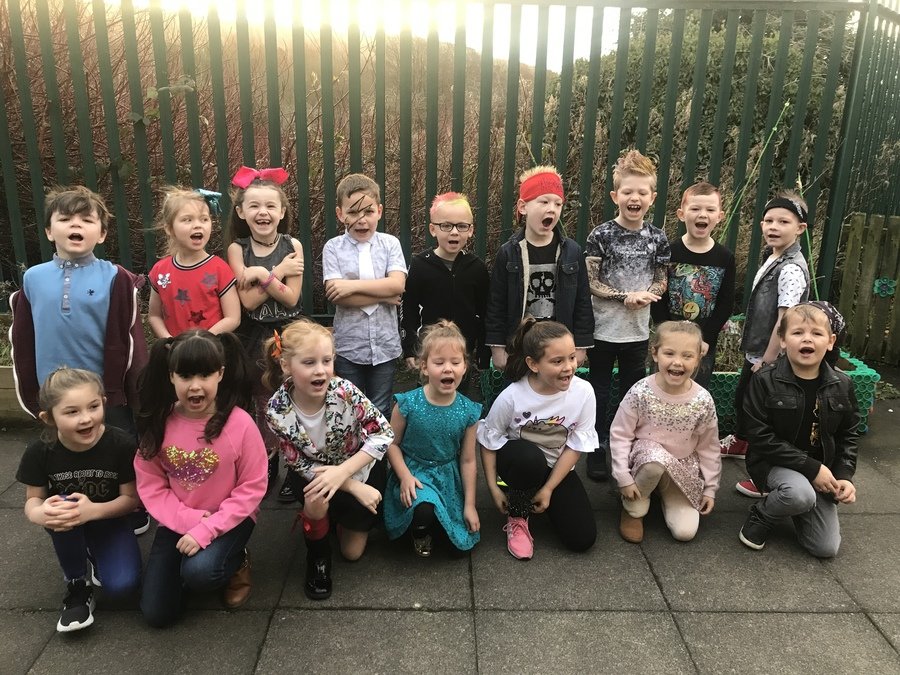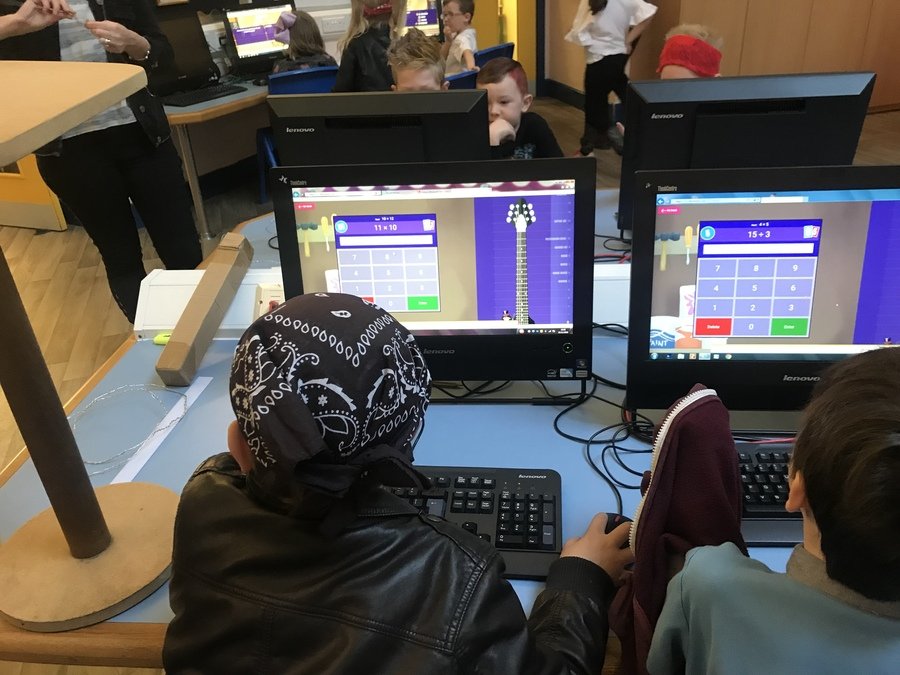 Kevin the Carrot adventures!
Oh my goodness, we have been writing lots of exciting stories based on the Aldi advert. We can identify adjectives, adverbs,nouns and verbs confidently and can write expanded noun sentences. To link with our literacy, we had lots of fun making parsnip soup with the evil Pascal and it was very tasty! Come and read some of our brilliant stories.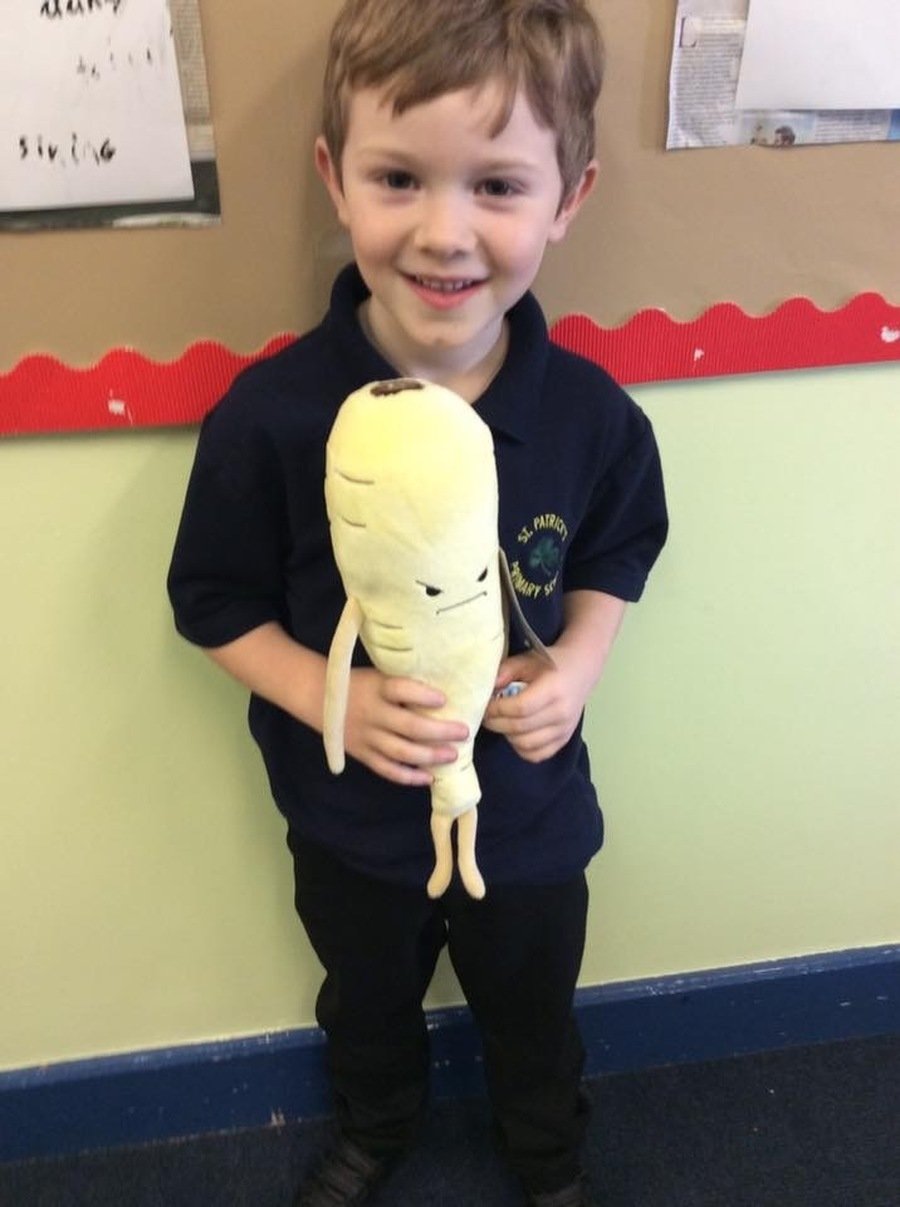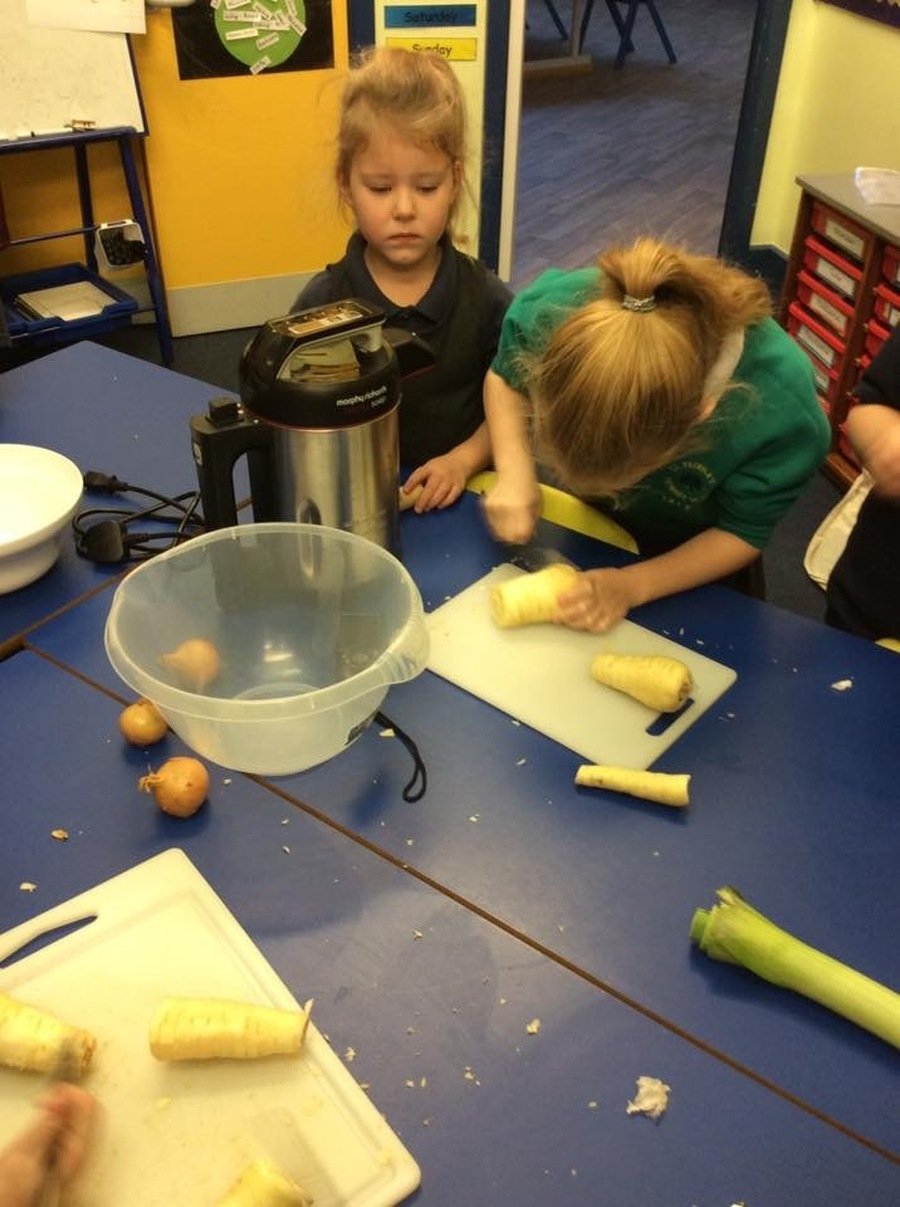 The rest of November!
We have been working so hard over the last couple of weeks. We have learnt how to add large numbers , how to subtract large numbers, been on a science walk to look for different materials, learnt about adverbs, been to church to watch a baptism and started to look at life in the 17th Century. We have also been busy rehearsing our school play!!!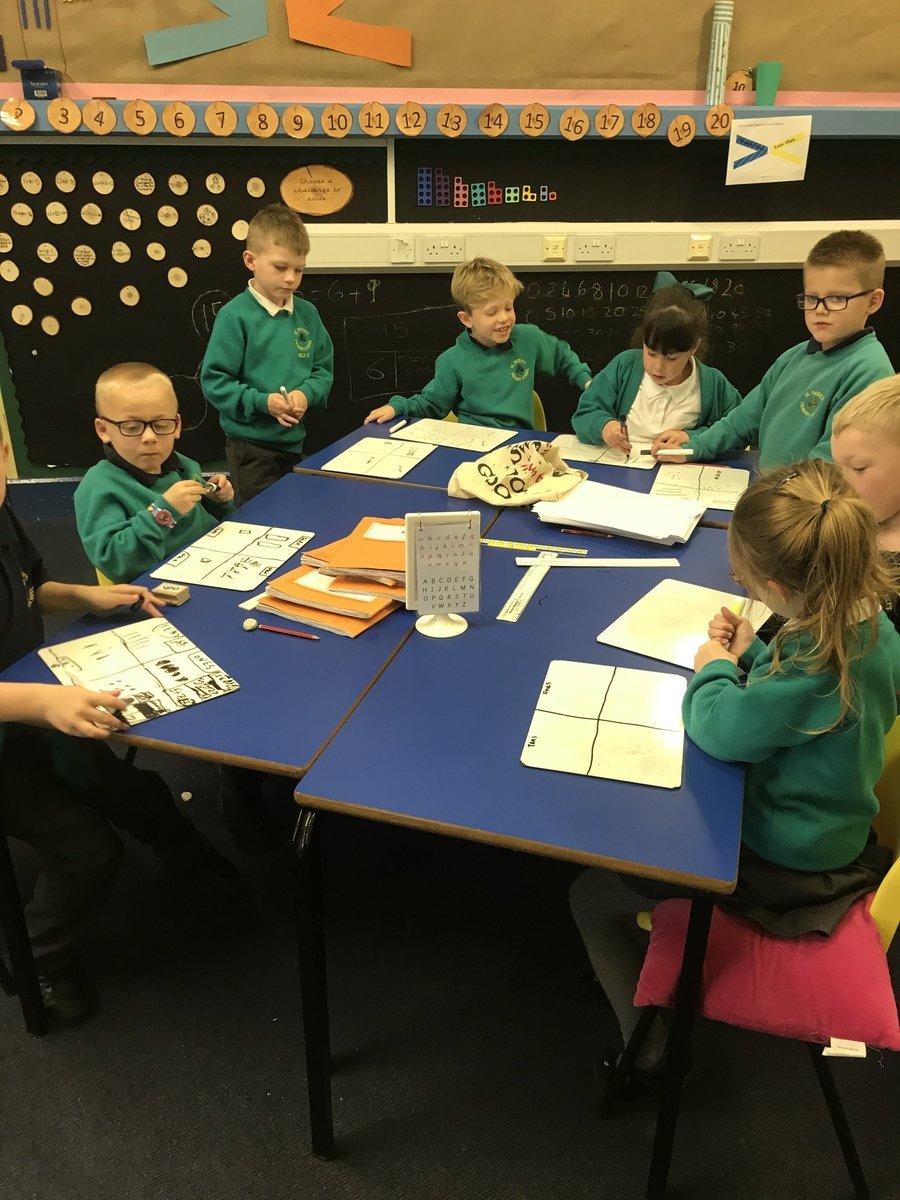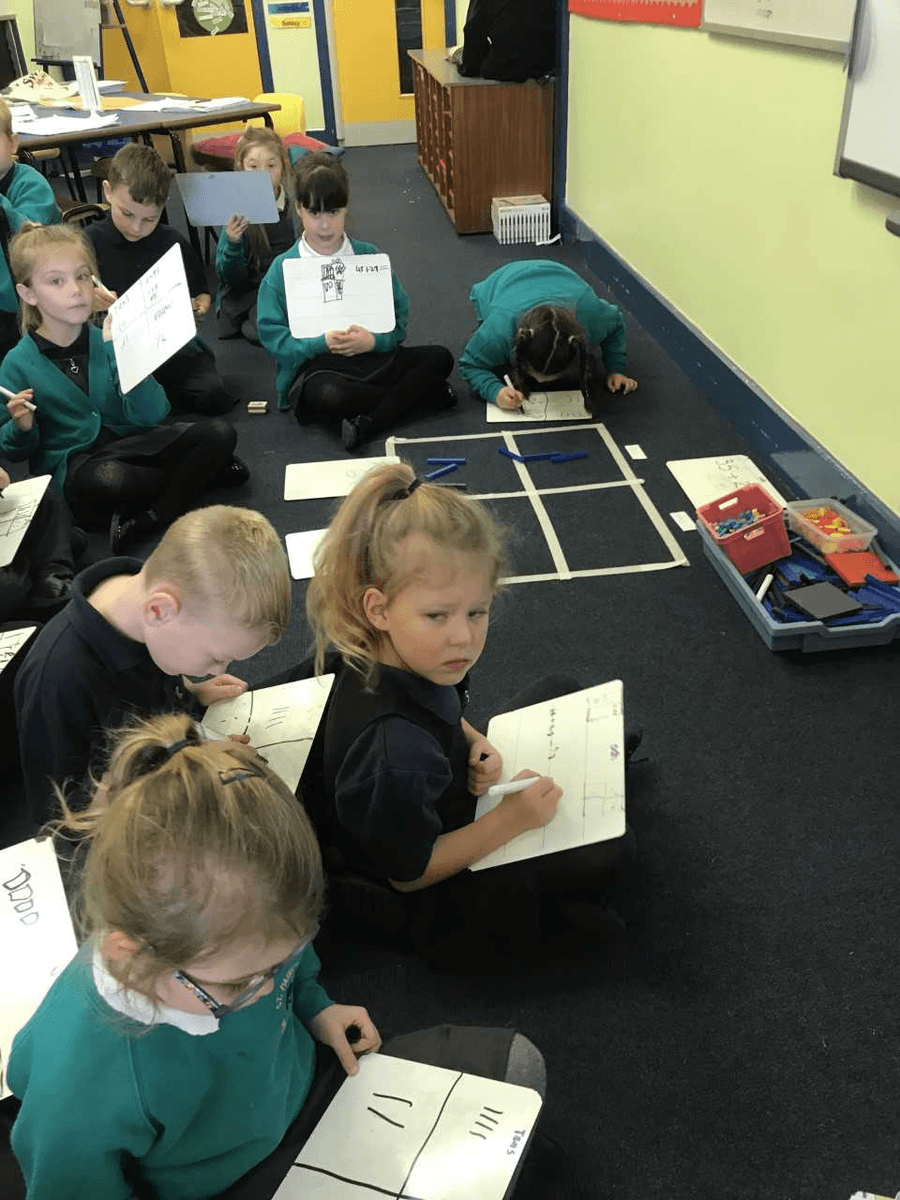 Bonfire night fun!
As part of our topic work, we have found out why we celebrate bonfire night and lots about Guy Fawkes. In DT, we designed our own Guy's and discussed how we would make one and with what materials. Here we are working as a team to create a Guy, and the final product!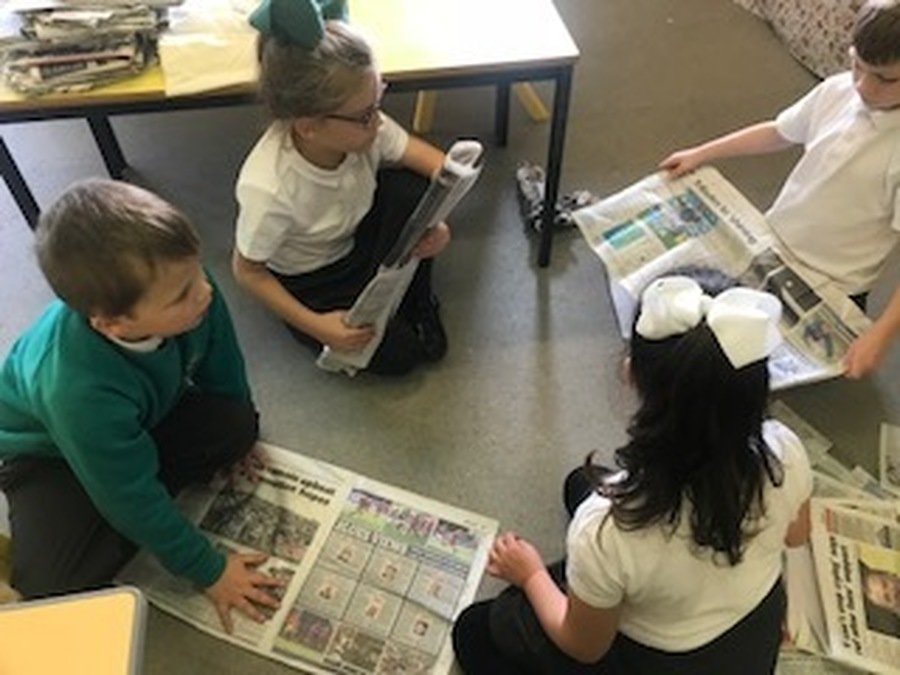 Halloween fun! 31st October

As part of our literacy work on instructions, we celebrated halloween in style! We had to follow sets of instructions to make different things. We followed them well and made eyeballs, bats and played spooky tic tac toe.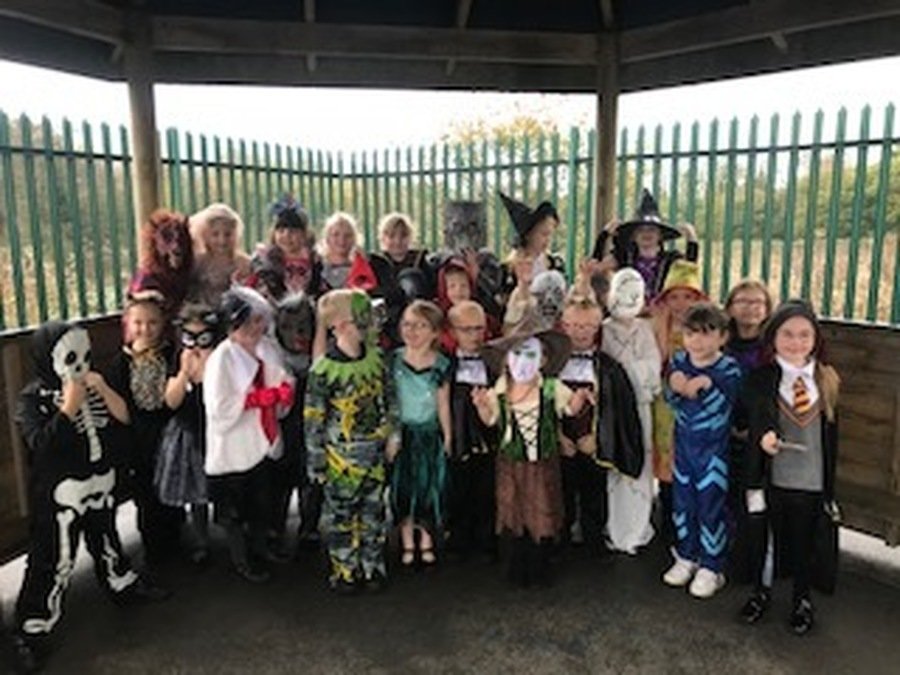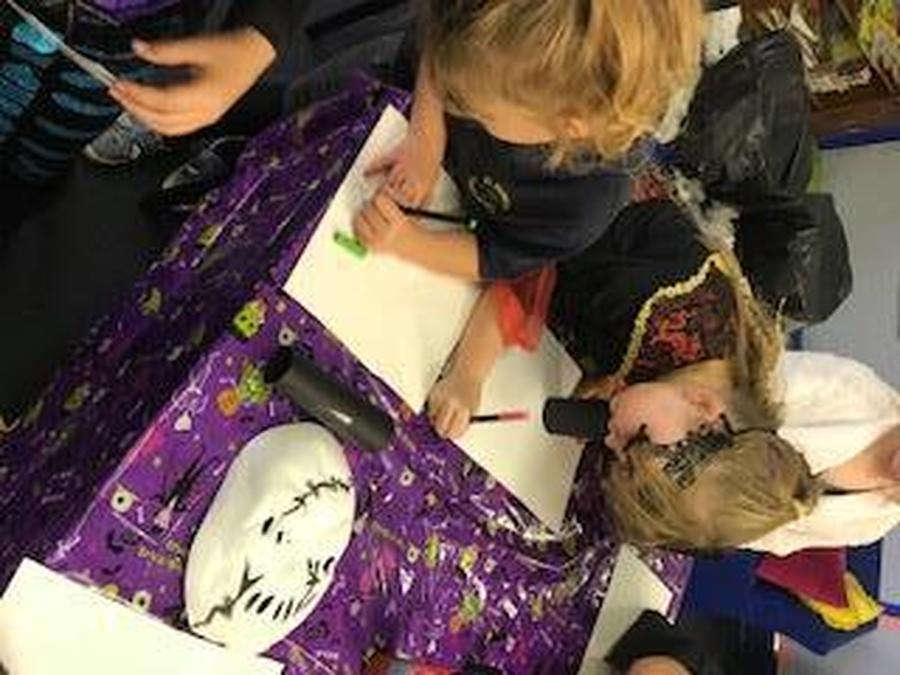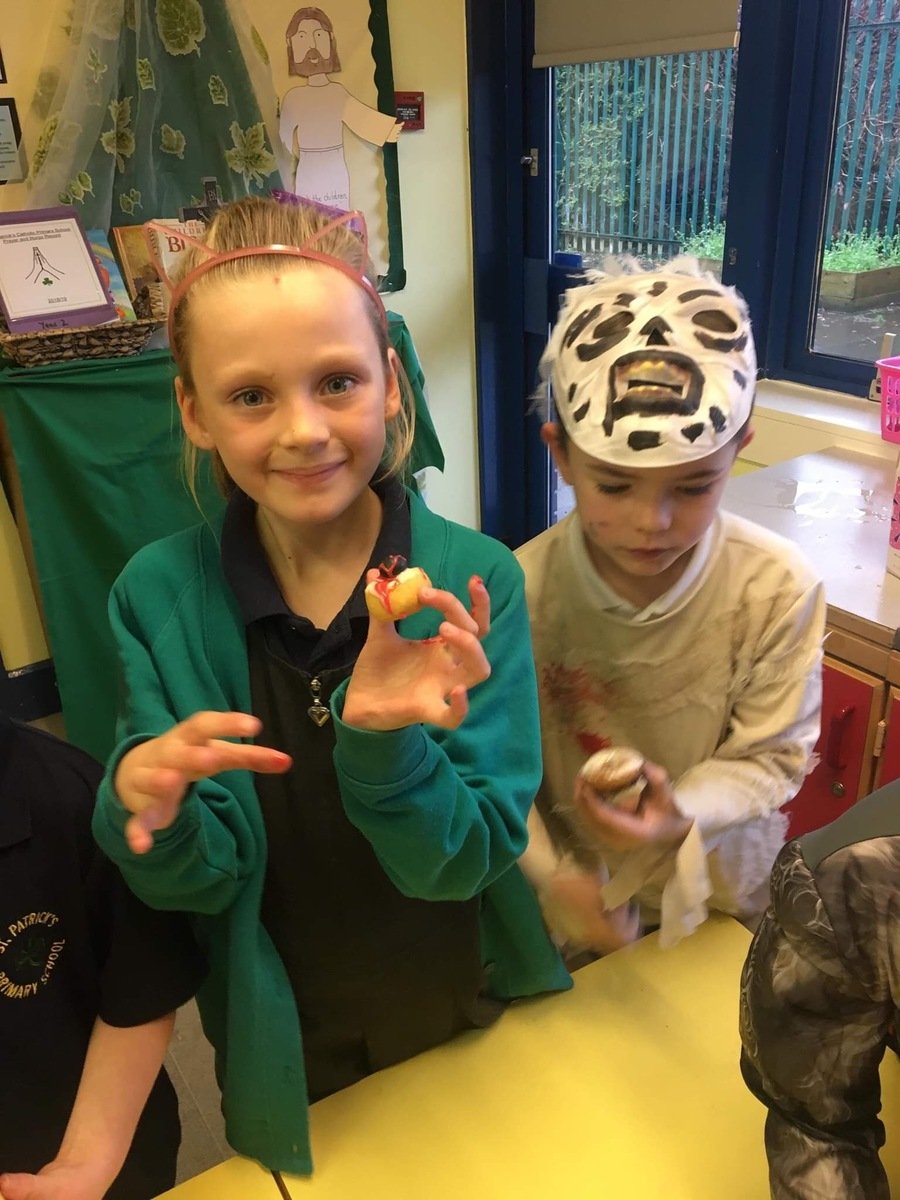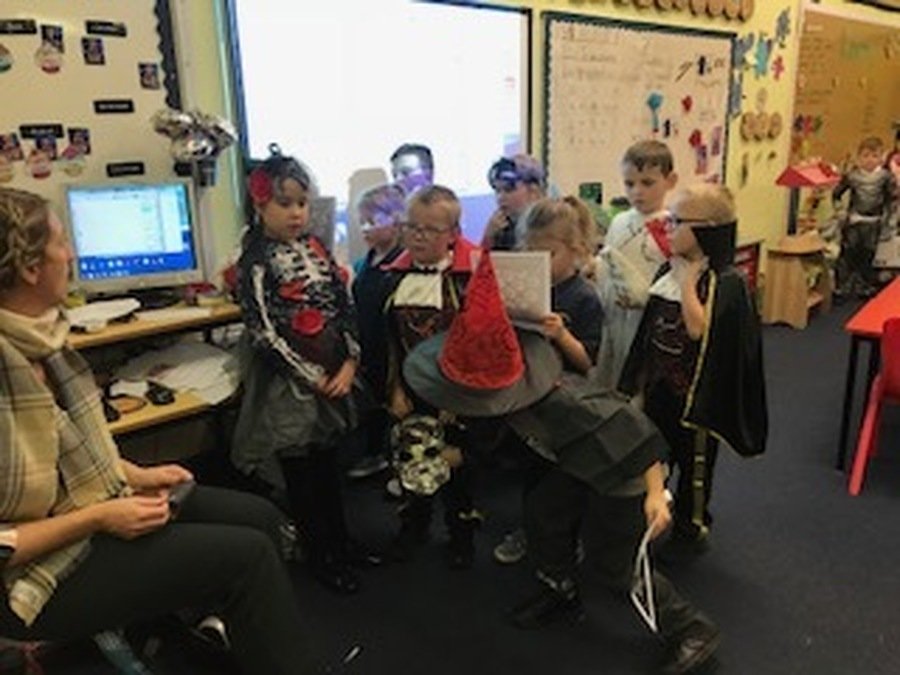 WB 29th October
We have returned to school to find our sandwiches we made, ( linked to our science work and guided reading) nice and moldy and covered in germs. Here are some pictures to show what we did to the sandwiches for our experiment.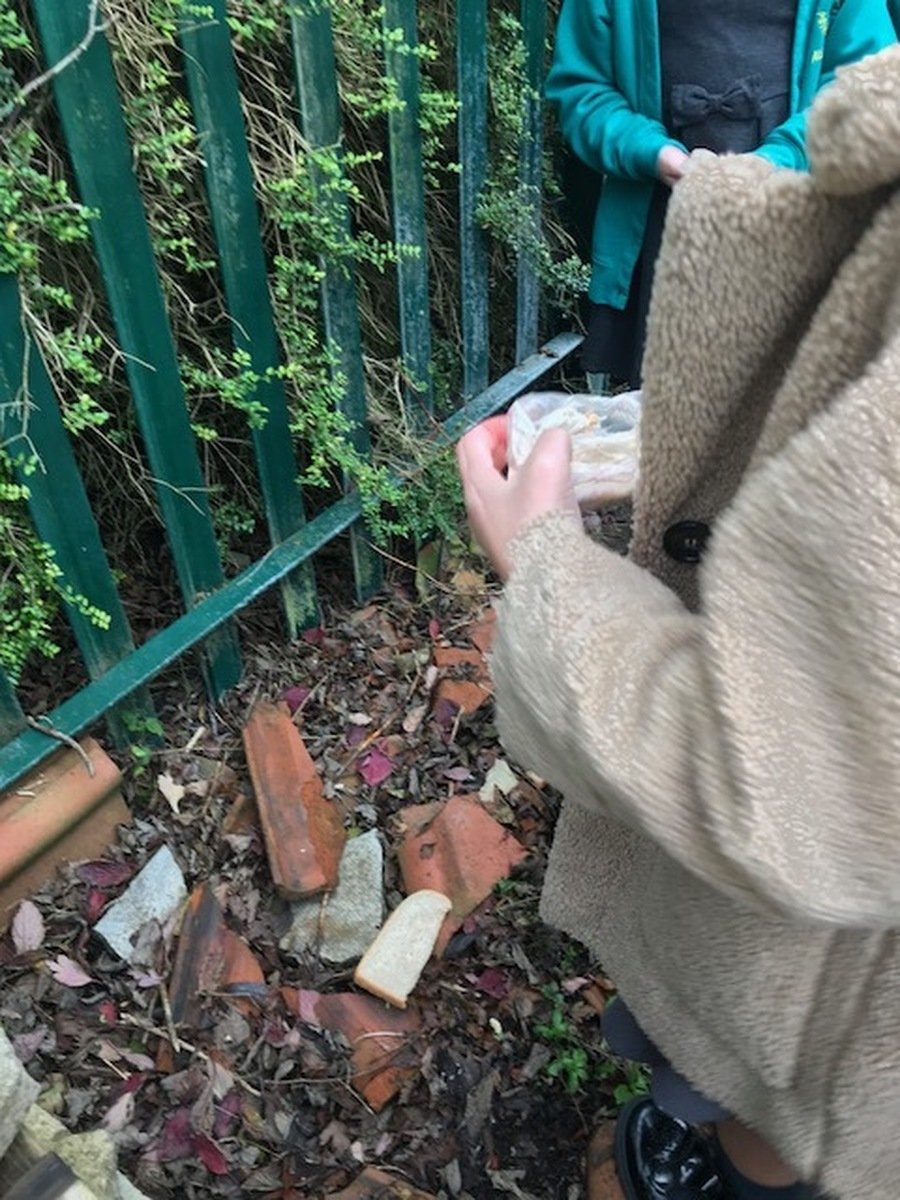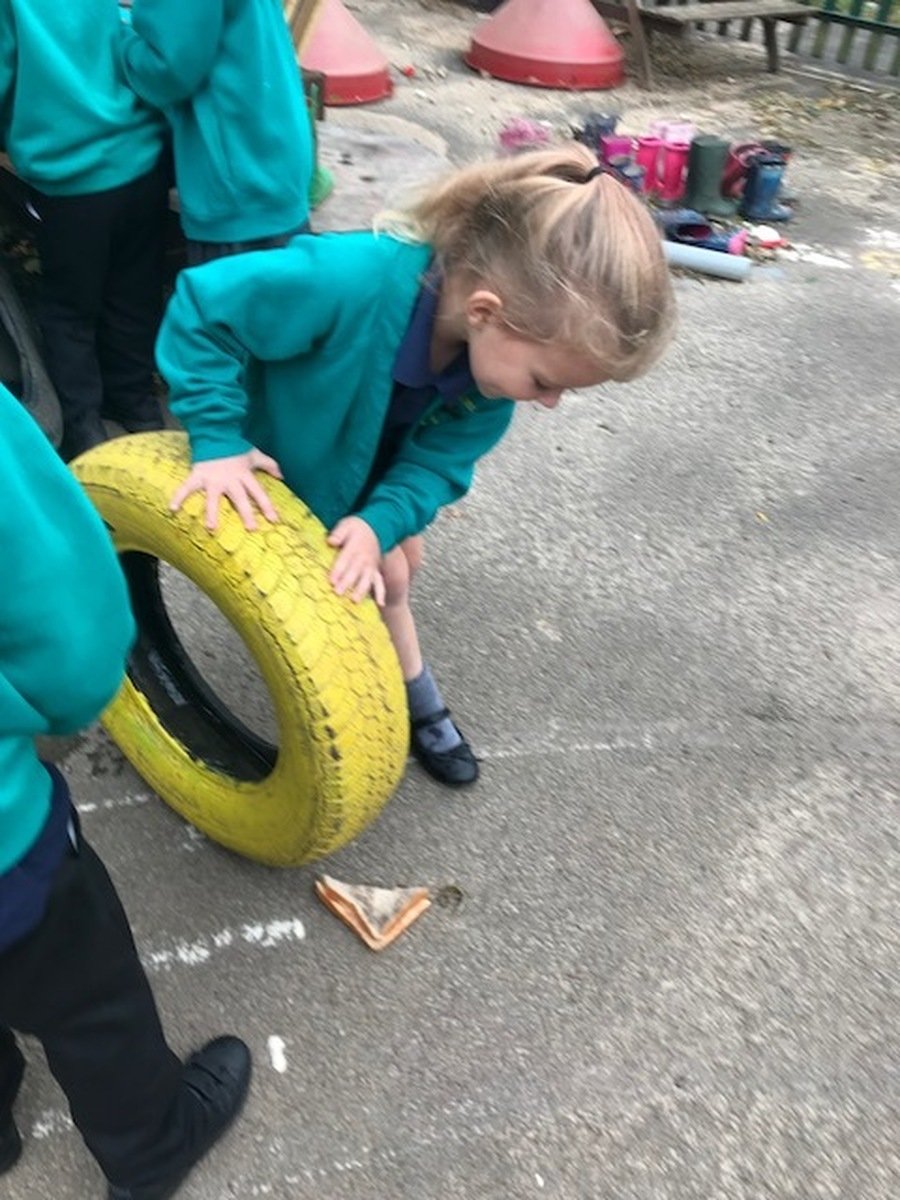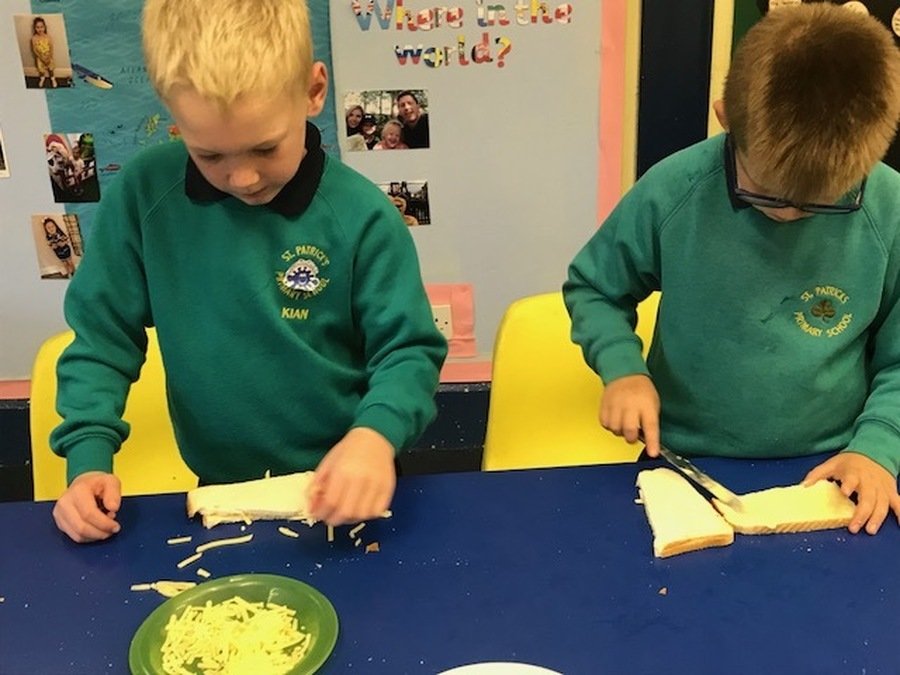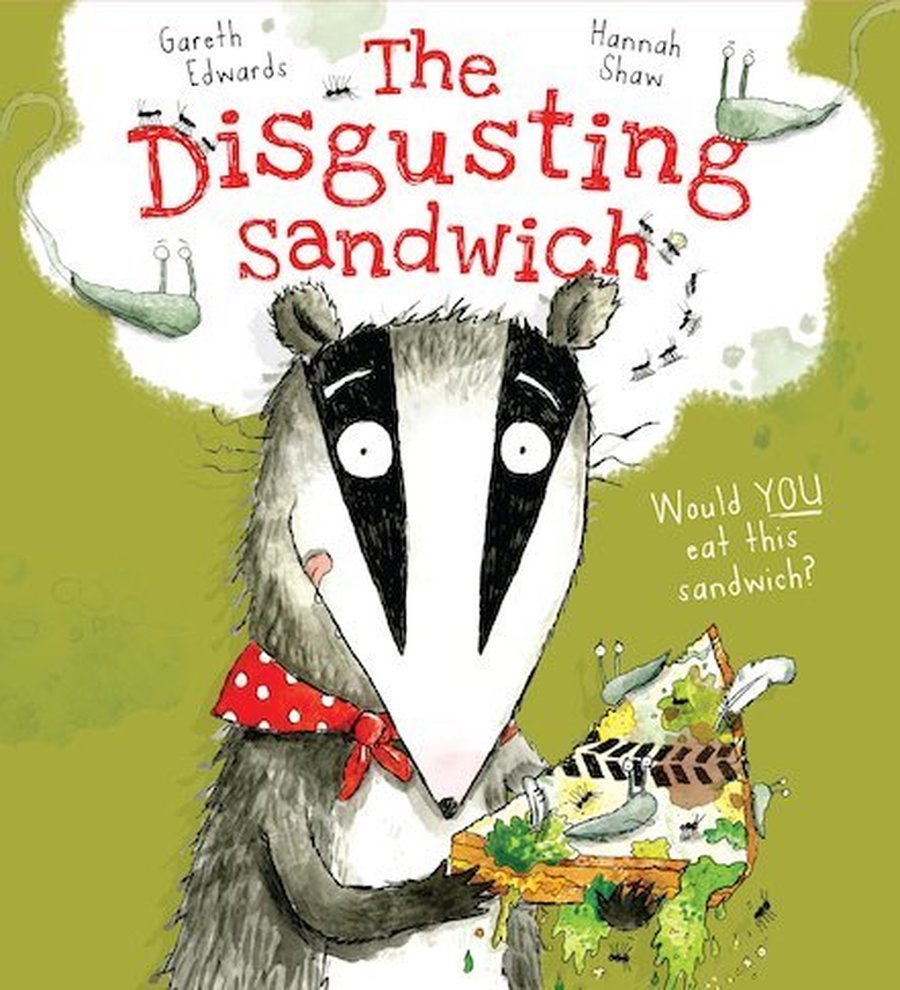 WB 15th October
We have carried out an experiment this week to find out about germs. We realised that germs can spread very quickly. We learned why hygiene is important and the harm germs can cause.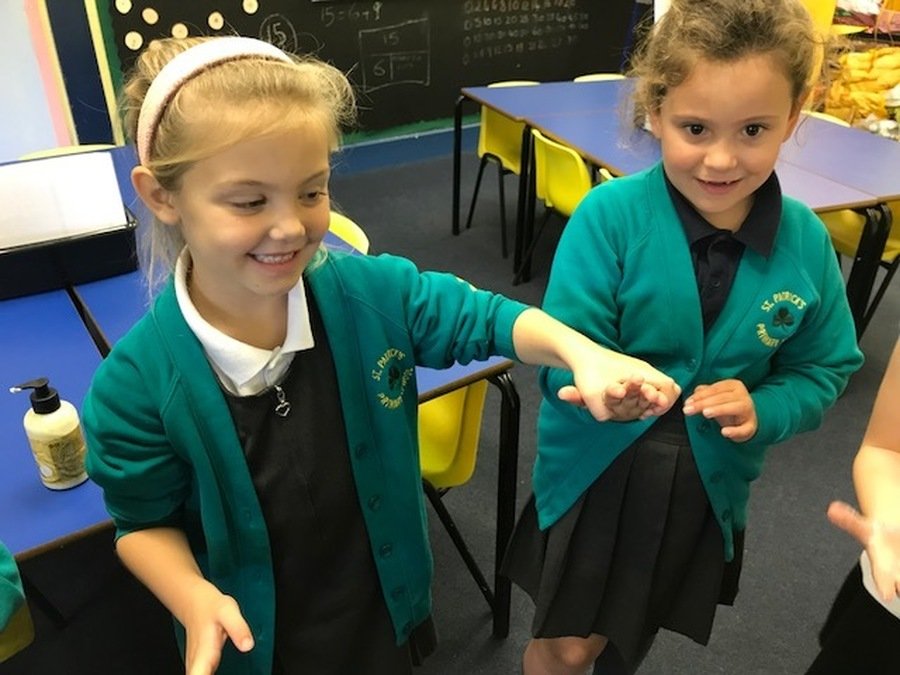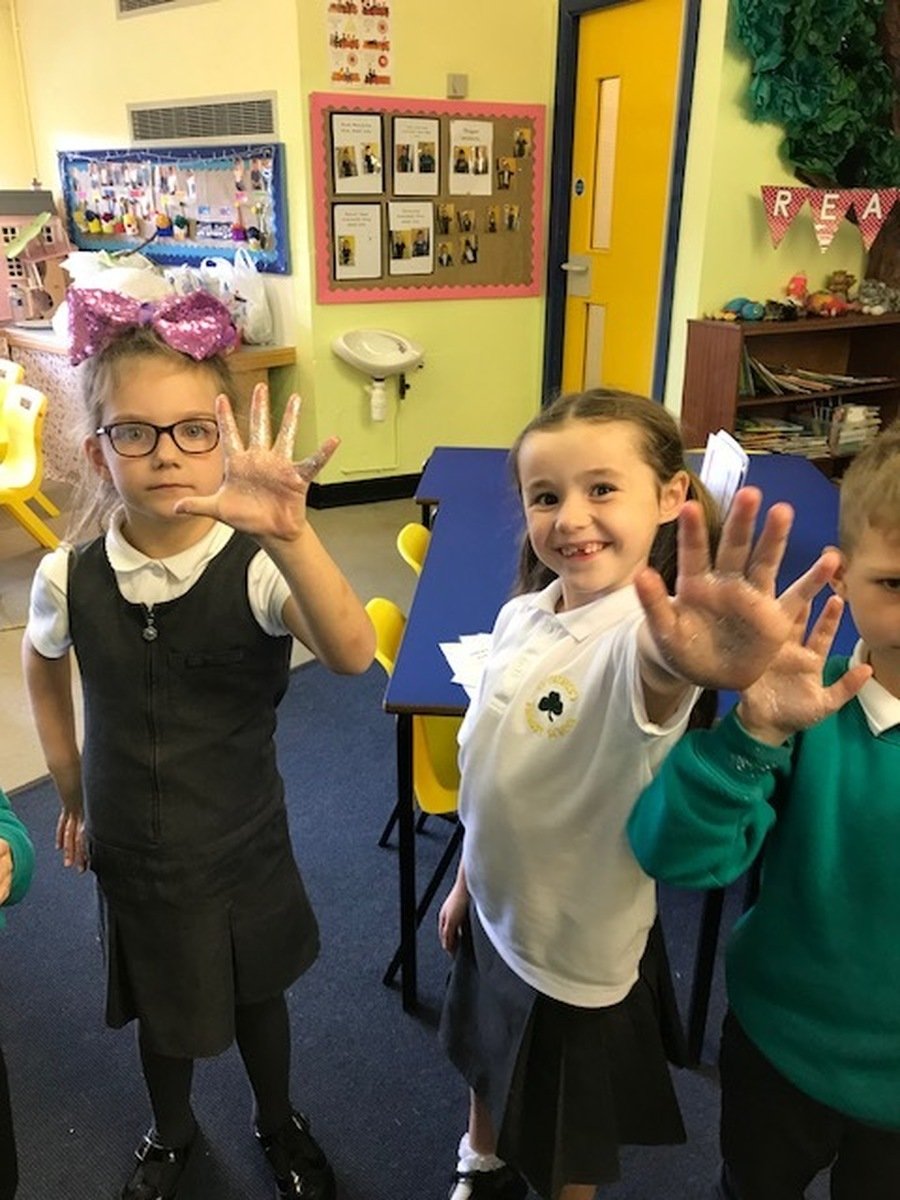 Week beginning 8th October
This week we have enjoyed a school trip to Whinlatter forest. We had lots of fun learning about different habitats and learning the names of different trees. A lot of our learning this week has been based around our trip. We have used materials we collected to create a collage , used acorns and fir cones in our maths lessons and written a recount about the day!
Here are some photos of us;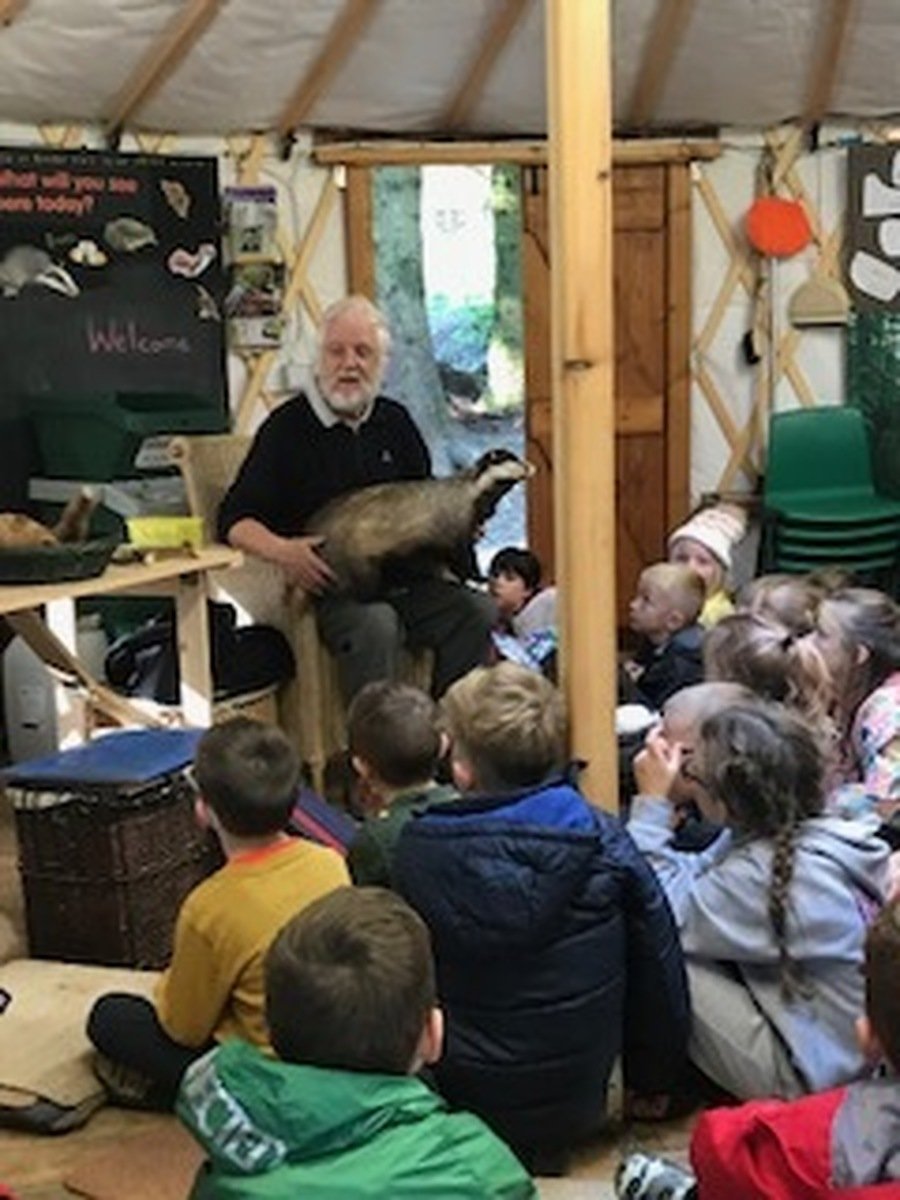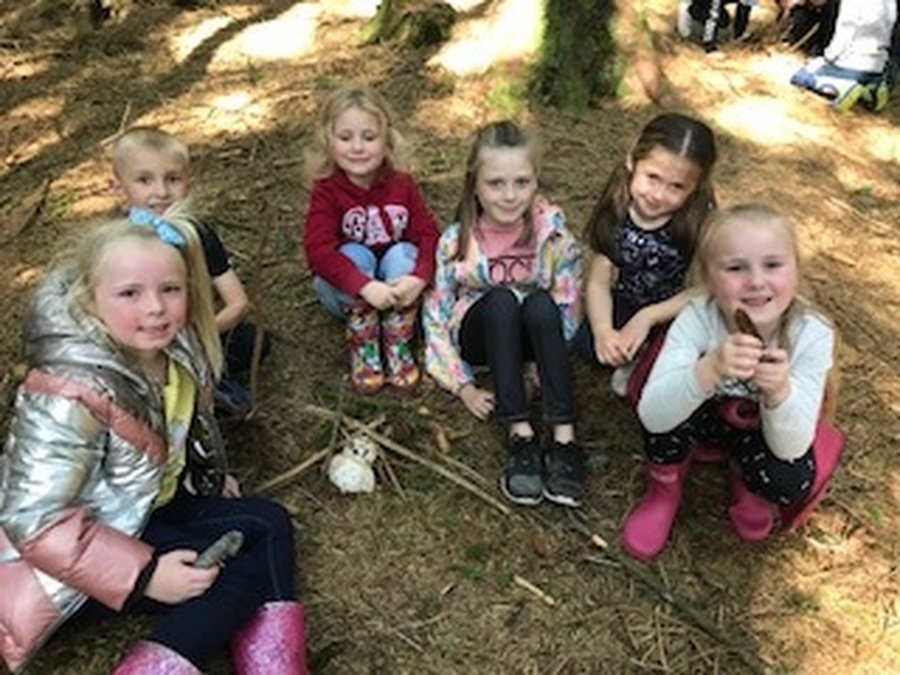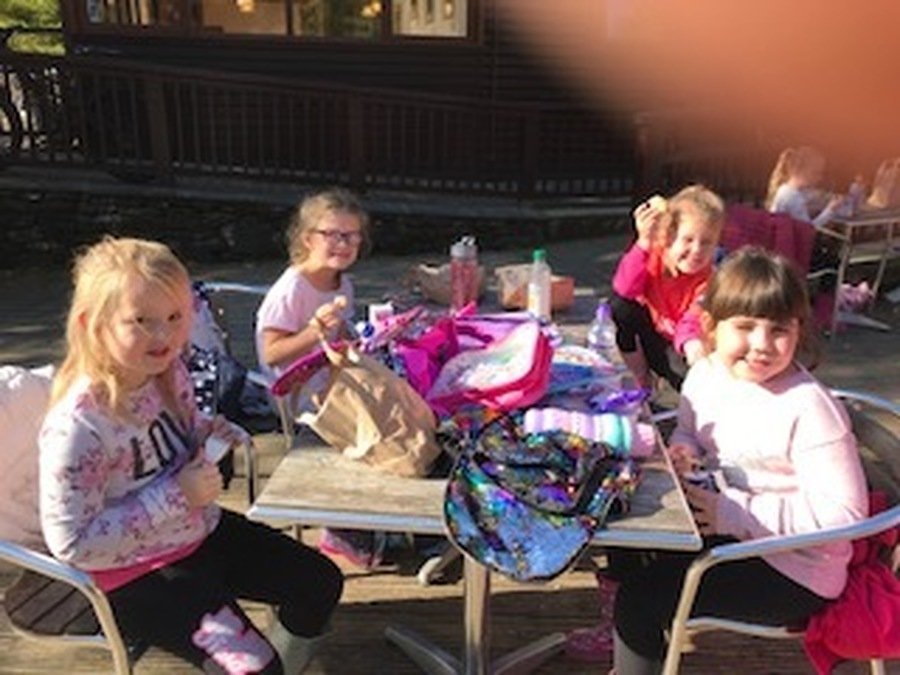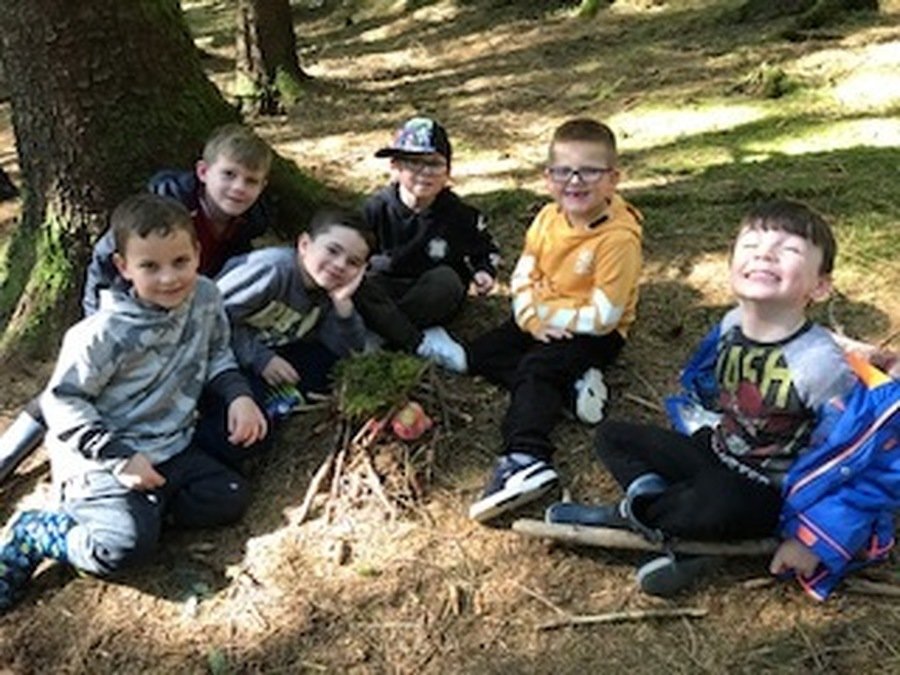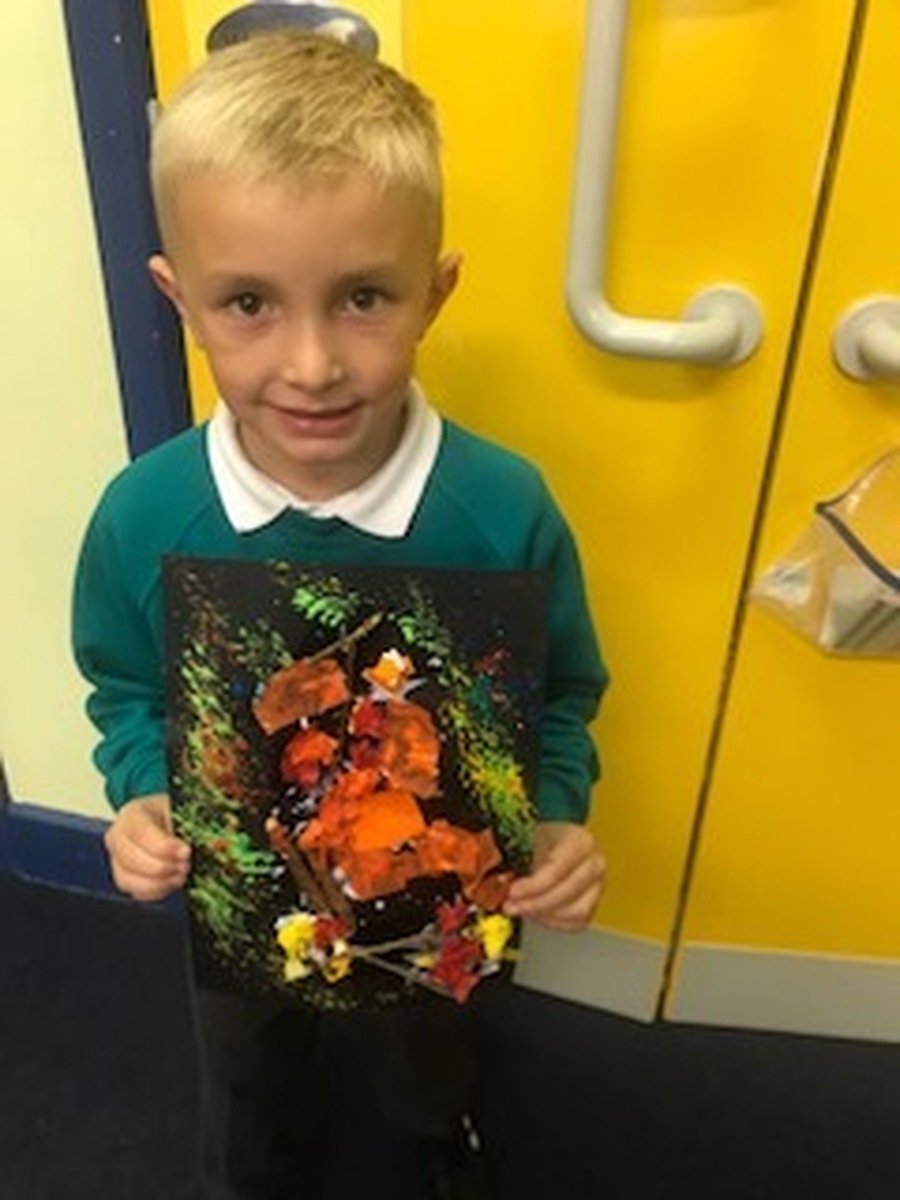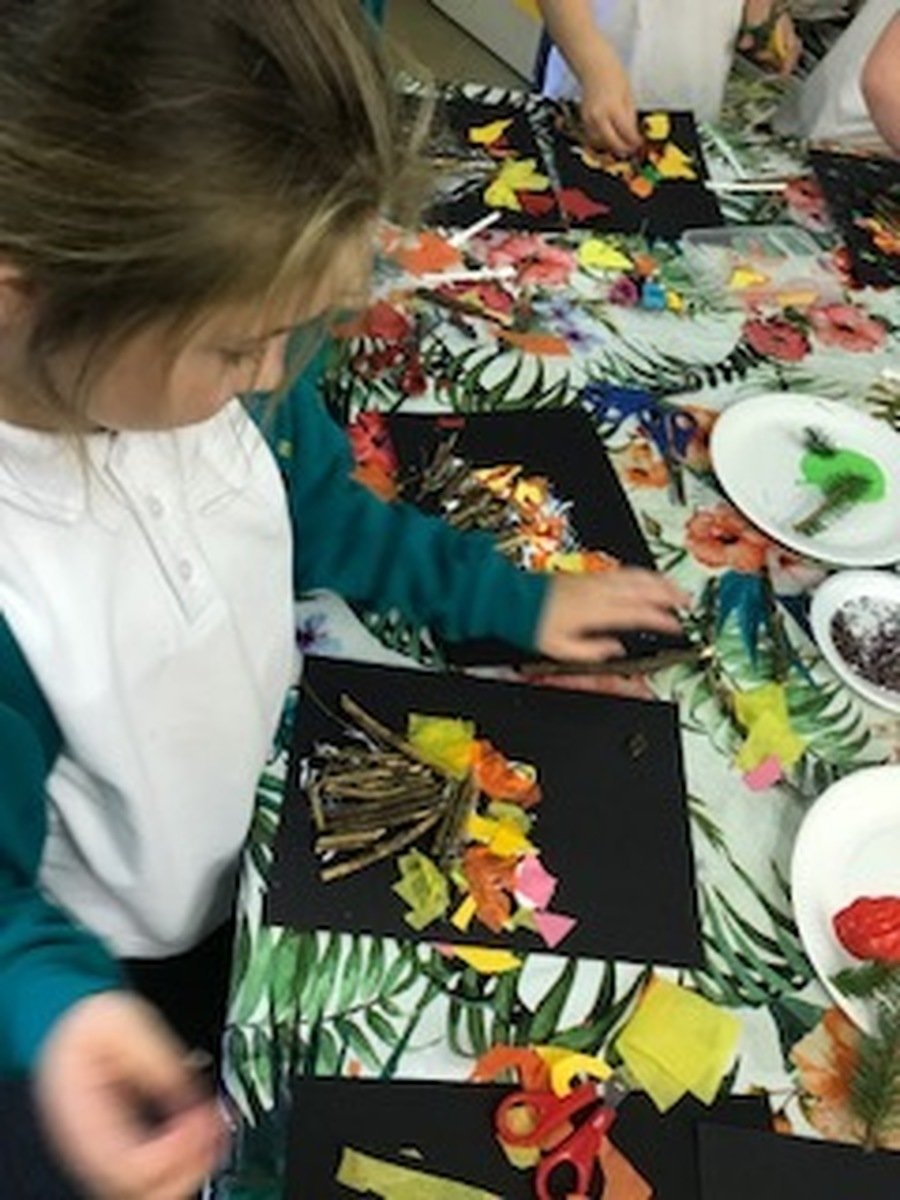 Week beginning 1st October
Wow, what fun we have had in science with our 7 life processes! We have enjoyed learning about nutrition and have created our own fruit cone and tabbouleh.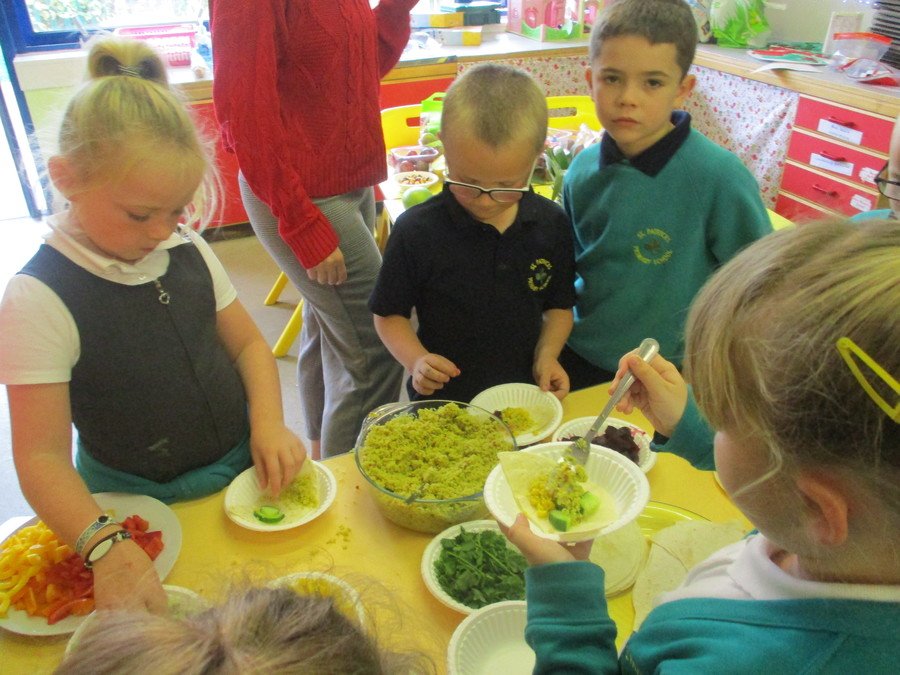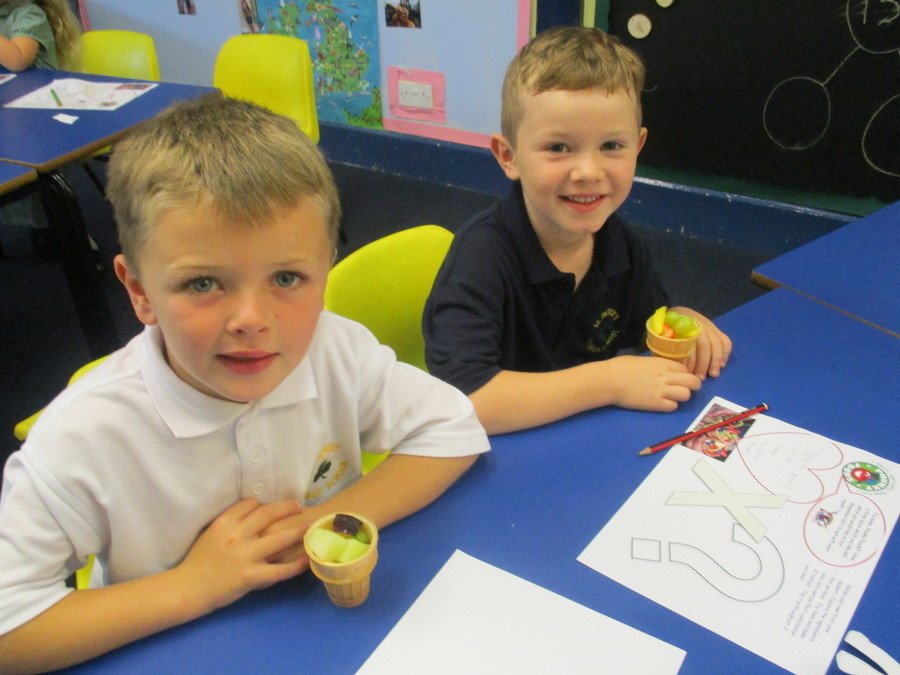 We have been continuing to investigate the gun powder plot. We have worked together to act out the story.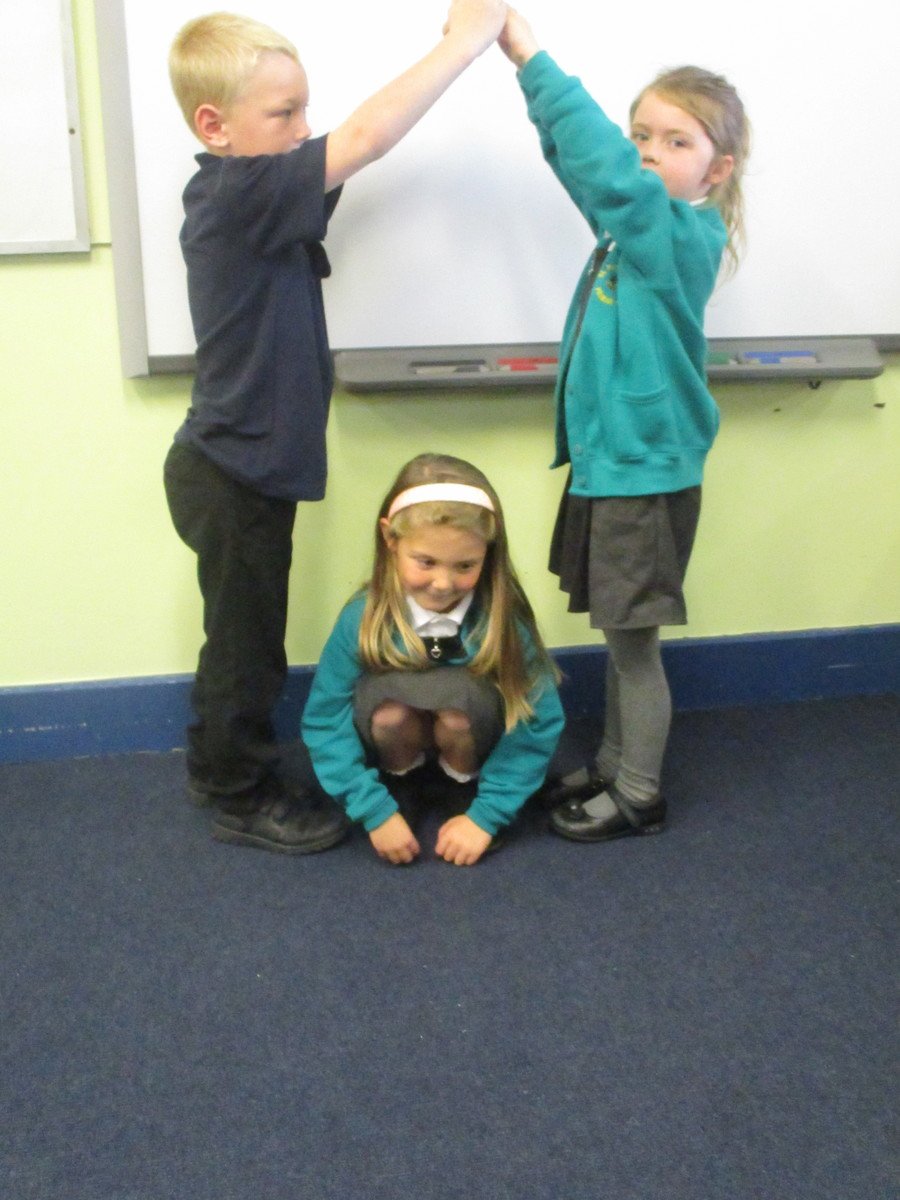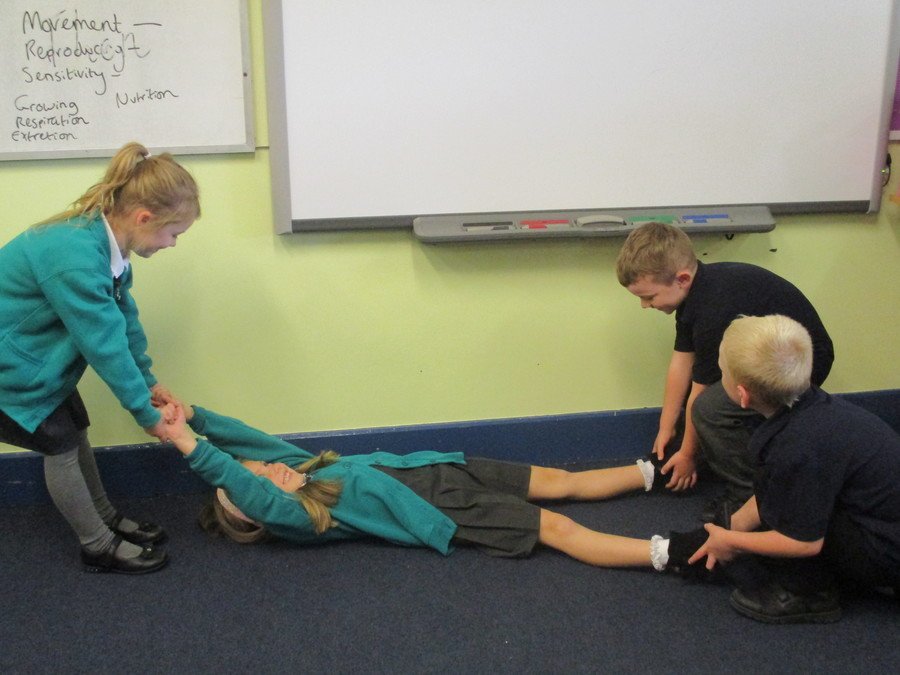 Week beginning 24th September 2018
We have had lots of fun this week in all areas.
In music, we have been learning how to identify musical symbols and finding matching ones on instruments. We have learnt the song 'Hands, feet and heart, ' and are practicing it for our performance.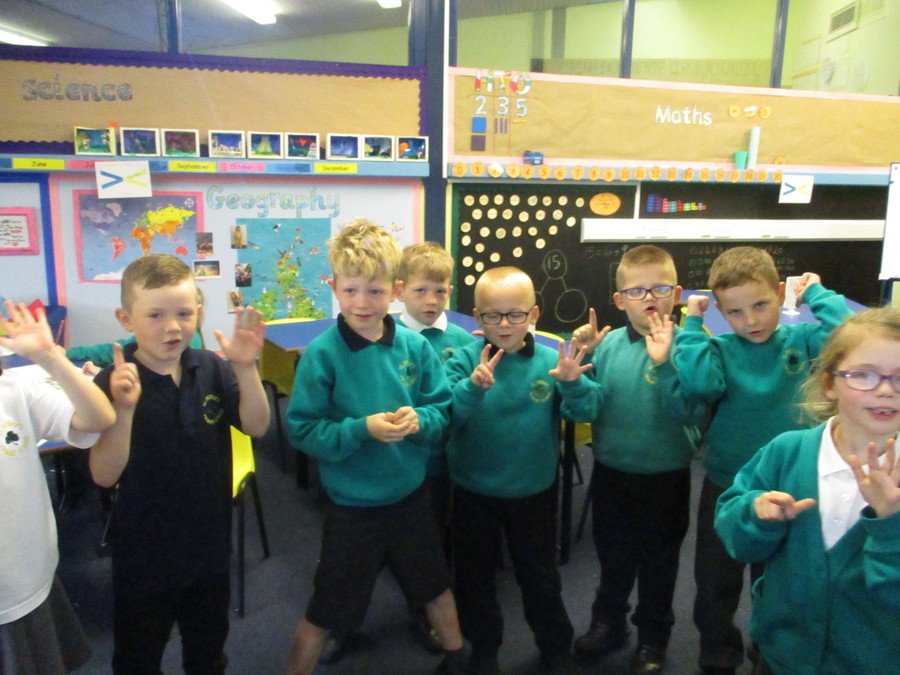 In topic we are looking at famous events- Children will be looking at events that have happened in London in the past and learning how to use and develop their history skills when looking at a range of primary and secondary sources.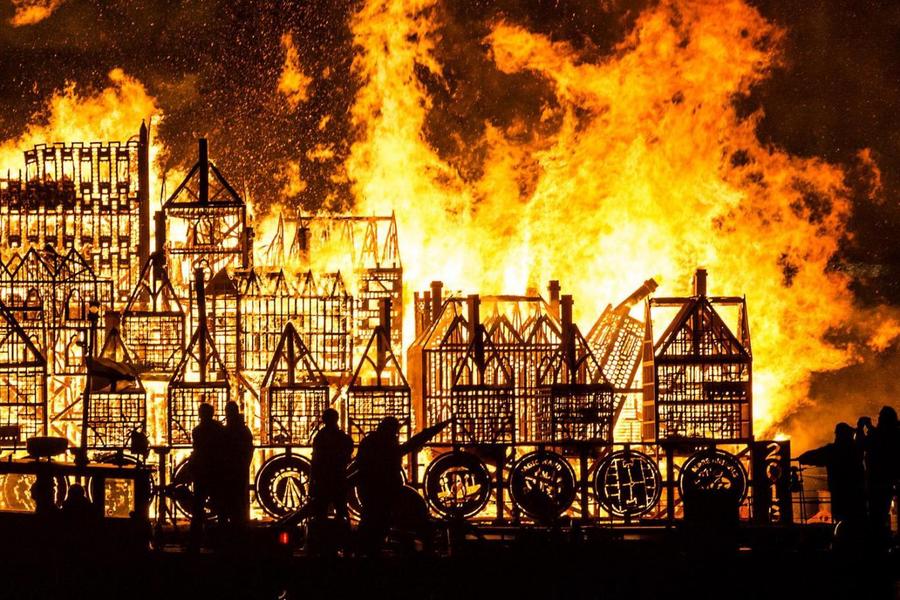 This week, we have been finding out facts about Guy Fawkes!
In literacy, we have been creating our own story boxes, based on familiar stories by Julia Donaldson. These look absolutely fantastic and the children can retell their own stories using them.
In science, we have been learning about the 7 life processes. We have learnt the acronym Mrs Gren to help us remember these, and have even created a rap!
In maths, we have been continuing with our place value work. We are much better at partitioning numbers into tens and ones. We have been learning how to count in 3s, count in tens from any number, and learning the greater than and less than symbols.