Religious Education
Our Class Saint
Our Class Saint is Saint Elizabeth. Saint Elizabeth helped the poor. God saved her from her husband's anger by turning the loaves of bread into roses.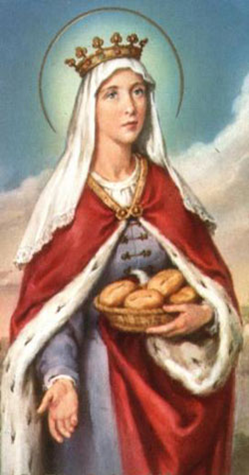 We acted out the story of Saint Elizabeth, have a look at the photos below.
What we will be learning this year:
Autumn: Families, Baptism, Advent
Spring: Special people- local church and community, Eucharist, Lent and Easter, Islam
Summer: Holidays and Holydays- Pentecost, Being sorry- reconciliation, Neighbours- Universal Church
Baptism
We went to church for a role play baptism with Father Paul. We learnt lots about what happens in a baptism, signs and symbols and why we get baptised.