Christmas Play Tickets
Christmas Play Tickets
21 November 2018 (by admin)
Play tickets for all Xmas performance's will go on sale week commencing 26/11/2018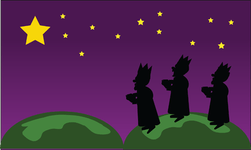 Christmas Play Tickets will go on sale on Monday 26th of November, for all Xmas performances.
All tickets are £2 each.
Reception Friday 14th December 9:30am and 1:30pm
Year 1 & 2 Tuesday 18th December 1:30pm and 6:00pm
Year 3 & 4 Wednesday 19th December 1:30pm and 6:00pm
Please come to the school office for purchase your tickets.
There are no limits for the amount of tickets you can purchase, however numbers are limited due to fire regulations.
Tickets cannot be reserved or held in the office.
Thank you