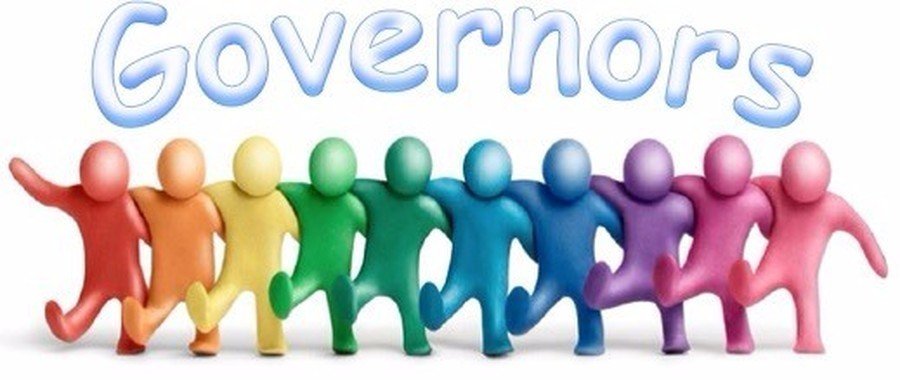 Role of the Governing Body
The Role of the Governing Body is to:
help the school to set high standards by planning for the school's future and setting targets for school improvement;
keep the pressure up on school improvement;
be a critical friend to the school, offering support and advice;
help the school respond to the needs of parents and the community;
make the school accountable to the public for what it does;
work with the school on planning, developing policies and keeping the school under review;
exercise its responsibilities and powers in partnership with the headteacher and staff;
not intervene in the day-to-day management of the school unless there are weaknesses in the school, when it then has a duty to take action.
How to Become a Governor:
Voluntary Aided schools have:
Parent governors
Staff governors
Local Authority governors
Foundation governors
Parent Governors
Parent governors are elected or appointed from all parents and carers of registered pupils at the school. Parent governors are elected by other parents and carers at the school. Parent governors are on the governing body to promote the interests of all children in the school.
Staff Governors
Staff governors are elected by staff at the school. All paid staff at the school are eligible to become staff governors. The head teacher is a staff governor, but is a member of the governing body by right..
Local Authority Governors
Authority governors are appointed by the local authority. Cumbria County Council can appoint any individual it thinks suitable for school governorship, many local councillors are school governors. Like all governors, authority governors must act in the best interests of the school and the wider community and cannot be mandated to take a particular stance on issues. However their knowledge and understanding of council priorities will inform debates.
Foundation Governors
Foundation governors are appointed by the school's founding body, the Diocese of Lancaster. Foundation governors are appointed to support and develop the Catholic ethos of the school
Minutes of Full Governor Meetings available on request from the School Office.
Our Governing Body
Michelle Rooney (Chair)
Martin Finlinson (Vice Chair)
Mr. Martin Finlinson ( works for Sellafield Ltd. in Engineering and has worked on the site since 1985). Martin sits on the Staffing and Finance Committee and the Health and Safety Committee.
Foundation Governors
Haylee McCarron
I have worked in Communications for Sellafield Ltd for over 10 years. I am a STEM Ambassador (Science, Technology, Engineering & Maths). Lead Governor for Safeguarding and also sit on the Curriculum & Standards and Health & Safety committees.
Kayleigh Daniels
I work as the Business Development Manager for REACT Engineering based in Cleator Moor and am the Framework Manager for Cumbria Nuclear Solutions Limited (CNSL). I'm also a trustee with the REACT Foundation promoting STEM subjects for West Cumbrian students and a Rainbows leader. I am designated SEN Governor, chair the Curriculum and Standards Committee and sit on the Health and Safety Committee.
Steve Richardson
Currently manager at Florence arts centre
I have over 30 years' experience in retail leisure and the tourism industries. I have also worked in the third sector as both an employee and volunteer.
I sit on the health and safety committee
Father Paul Johnston
Is our long serving Parish Priest. He serves both the Parishes of St Mary's Cleator and St Joseph's at Frizington. He sits on the Building's, Health and Safety and Curriculum and Standards Committee
Parent Governors
Tracey Woolaghan
I work for the Local Authority and also have my own Network Marketing business. I have been a Governor for many years at various local schools and I am Chair of Governor's at a local Nursery School. I have 3 children; two currently attend St Patrick's School. As a parent governor I am passionate about representing parents on the Board and have a wealth of knowledge and experience to draw on both from my working career and also my career as a School Governor. I sit on the curriculum and standards and staffing and Finance Committees.
Mykila Gutkowski
Parent Governor who Works a Civil Servant in the Agricultural sector. I sits on the Curriculum and Standards & Finance Sub-committees and am the Lead governor for Pupil Premium.
Staff Governor
Faye Eldon
I am year 4 class teacher at St Patrick's, Maths subject lead and also hold the position of Assistant Head teacher. I am a passionate about teaching and our school so I joined the governors to gain a wider perspective of school life and to give our pupils a voice from the classroom in our meetings. I sit on the Building's, Health and Safety and Curriculum and Standards Committee.
Headteacher Governor
Emma Jackson
Executive Head teacher of St Patrick's School and also St Gregory and St Patrick's School Whitehaven. Emma also sits on the governing body of St Begh's Whitehaven as a co-opted governor. Emma is also an Ofsted inspector and a national leader in education.
Co-opted Governor
Gayle Wilkinson
Deputy Head teacher of St Patrick's School, working here for 10 years as a teacher and now as a valued member of the Senior Leadership team. A co-opted member of the governing body ,who is involved in the provision of information for the Curriculum and standards and Staffing and finance committees.
Attendance at Meetings
Business Interests